U ovom kraćem dokumentarcu Danilo Milošev - Wostok kao glavni narator donosi cjeloviti sažetak storije o legendarnom stripu "Inspektor Цхарлиe" koji je kompletno objavljen u četverobrojevima "Provala varvara".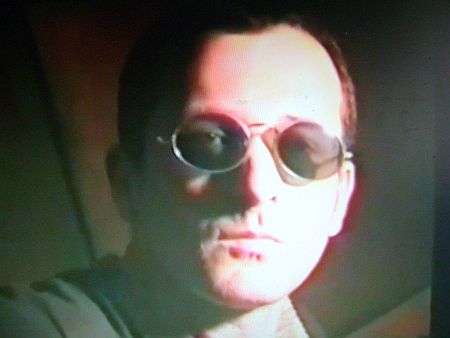 Grabowski (autor izvornog stripa)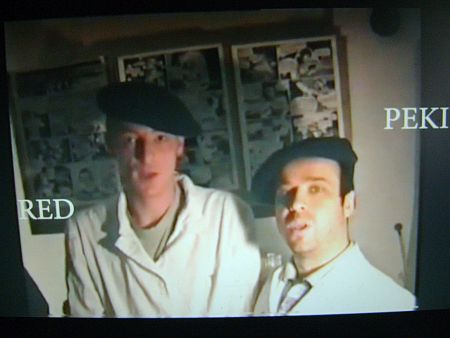 Red i Peki
Prvotna ideja o liku inspektora Цхарлиеа (originalni autor Grabowski) bila je namjerno loša imitacija stripa Alan Ford, a uz to i bezazlena: već u prvom kratkom izdanju propucan je u čelo na trećoj stranici kad je igrao šah sa susjedom i gotovo se zaboravilo za tu avanturu, međutim kako je 1999. u Vršcu održavan multimedijalni kružok s mladim literatima i umjetnicima u jednoj biblioteci, a ekipa autora ovih stripova u okvirima fanzina "Krpelj" i "Provala varvara" je tada već imala neki određeni krug poznanika, pozvani su da u sklopu programa naprave neku izložbu stripa. Po njihovom izboru. Kaže Wostok da je bio iznenađen što se nitko od organizatora nije petljao u njihov odabir, te da im je odgovorio kako su mu dali preslobodne ruke jer vjerojatno nisu pojma imali s kakvim perverzijama obiluju njihova djela. Odluka je pala na manje sablažnjiv stripić o inspektoru Цхарлиеуu (doslovce se čita: Charlie, a ne Čarli), no trebalo je napraviti neki nastavak s obzirom da su 3 table stripa bile premalo za izložbu. Kamo dalje kad je glavni junak mrtav već u prvoj epizodi? I dosjetili su se Peki i Red: iskopali su ga iz groba, te postavili kao objekt seksualne naslade za nekrofile nanizavši nekih 5-6 epizoda u kojima se kao crtaći i scenaristi pojavljuje kompletna ekipa (Boća, Red, Peki, Mediokritet, Opra, Edita, Lazendić, Zlikovac, Marko, Opačić, Rashid, Krompir...).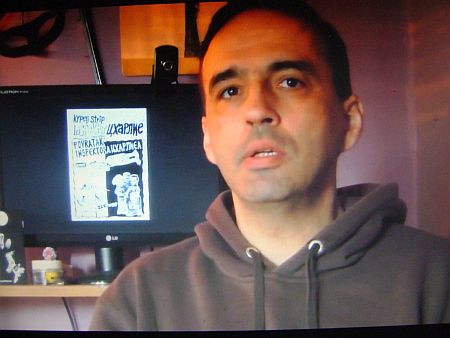 Wostok (narator)
Samu uvodnu riječ prilikom te izložbe održao je Boća s vrsno sročenim nadrealnim govorom isprepletevši pornografiju, pornokratiju, art, strip, nekrofiliju, autoritarnost 'i nedaj Bože da netko kaže iju, kakva sramota... ovo je u principu infantilna dečija igra'. Inače, Цхарлие u određenu ruku simbolizira cijelu ekipu vršačkog ungerdrounda u 90-im, a i ljudi koji žive na ovim prostorima: iskorištavan je i poslije smrti, dapače, ima više seksualnih odnosa nakon smrti nego li za života kada je riješavao komplicirane zadatke koje može da riješi svatko. Posljednju epizodu je nacrtao Peki i to za pola sata kemijskom olovkom pretvorivši nesretno žrtvovanog junaka u cvijet iz saksije. Zanimljivo je i to da su tekstovi pisani na hrvatskoj ijekavici kao parodija originalnog sadržaja Grabowskog, kako kaže Wostok s nespretnom upotrebom hrvatskog, ali to je manje bitno u čitavom kontekstu.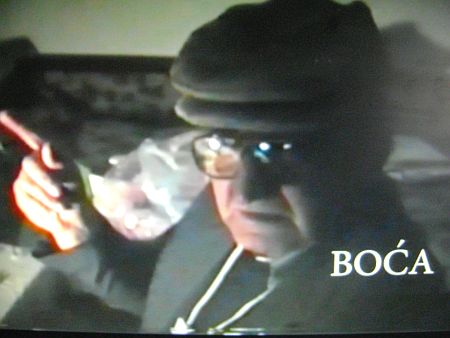 Boća
No, nakon punih 16 godina strip je krenuo u pohod na kulturne destinacije: objavljen je u znanim četverobrojevima "Provale varvara" koje je otkupila Gradska knjižnica iz Vinkovaca pa je tako inspektor Цхарлие ušao i službeno u neku obrazovnu (vaspitnu) instituciju što je van svake sumnje izuzetan proboj i doseg ne samo vršačkog undergrounda već i kompletne alternativne scene s ovih prostora.
horvi // 06/06/2015