Godinama među najboljim thrash metalcima s ovog područja, hvaljeni i priznati, a nikako da ostvare definitivan proboj kojeg su nesumnjivo zaslužili odličnim albumima i sjajnim koncertnim nastupima s najvećim svjetskim vedetama (Lamb Of God, Saxon, Exodus, Anthrax, Hatebreed, Napalm Death, Iced Earth…), za svaki nastupni studijski rad ovi zagrebački provjereni aduti redovito ostavljaju dojam konačnog 'tour de force' izdanja.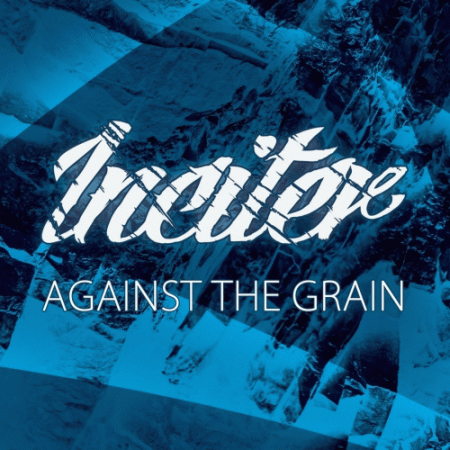 Ovo peto im dugosvirajuće zvanično ostvarenje ponovno obara dobro znanim parametrima s tek jednom novinom od zadnjeg im albuma "
Inciter
" (2016): u postavi je na basu
Željko Marjanović
umjesto Daria Bulatovića koji je nastavio sa svojim starim Wicked Garden, te se priključio i Sufosiji, a ono što se provlači kao trade-mark ostaje i dalje utkano u ovih 50 moćnih minuta. Prije svega, to su agresivni riffovi napucani melodijama i mnoštvom 'guitar hero' solaža koje, kako za koga, umiju i zagnjaviti, ali čujte, takav raskoš i talent se ne smije sakrivati.
Kompozicije im po običaju kreću klasičnim mišungom standardnog thrasha u kojeg ubacuju i elemente modernijeg, naravno, tu su nezaobilazne paralele s Metallicom iz raznih faza od onih vitalnih 80-ih uočljivih u najsnažnijim uvodnim pjesmama "
The weight of the world
" i "
Better off dead
" (obje napucane i kompleksnijim NWOTBHM aranžmanima s laganijim dionicama plus gitarskim cifranjem & heklanjem), a onda od pjesme do pjesme znatno reduciraju brzine u umjerene tempove s pristojno ugođenim levitacijama komercijalnih 90-ih: "
The sea of nothingness
" nosi i atmosferičan finiš, naslovna "
Against the grain
" je pak vođena primamljivim hard rock riffom i himničnim refrenom, a "
Into the night
" uronjena u mračni tromo valjajući dekor s podignutom dinamikom u disonantnim vokalnim arijama novi je pandam "Enter sandmanu"…
Svirka je koncizna i slojevito izgrađena bez patetike i silovanja ne dozvoljavajući pad dramatike tako da pozamašniji opsezi i do 7 minuta prolaze u hipu, a dvije najdulje, instrumental "
Dreamcatcher
" sa zanosnim laganim staccatima što se pretvaraju u eksplozivan heavy blues, a potom i umjeren galop nakićen maštovitim, raspričanim walking-talking spoken gitarama, te bezecirano potencijalna lagana singl-ljepotica "
Until we meet again
" (obje zajedno iznose 16 minuta) fiksiraju onu prijeko potrebitu dužnost emotivnijeg senzibiliteta. Ali unatoč tome, rasplet nije romantičan: završna "
The end of the line
" u našibanom koridoru galopa i 4/4 tenzija frca egzistencijalnim tegobama humanosti i svjetskog ludila idealno se pridruživši aktualnim zbivanjima donoseći sumornu stranu iščekivanja apokalipse.
Elem, album nema slabih točki, te ga nije potrebno secirati na tanane. Mjuza, svirka, produkcija, poetika, stil… sve štima ko' cakum-pakum izglancan proizvod iz najskupljih američkih studija koji marketinški guraju samo čiste zicere. Da ovakav rad napravi Metallica odmah bi dospio na USA i UK no.1, a nekoliko singlova zabilježilo višemilijunske preglede na youtube. Fali potpis i rejting, a Inciter ga nemaju na toj komercijalnoj razini.
Naslovi: 1.The weight of the world, 2.Better off dead, 3.The sea of nothingness, 4.Against the grain, 5.Into the night, 6.Dreamcatcher, 7.Until we meet again, 8.The end of the line
ocjena albuma [1-10]: 8

horvi // 10/03/2022