Sa drugim albumom
"Bad News" (2008)
Ligeia je bila spremna da izađe iz margine američkog metalcore/hardcore undergrounda. Mogli su biti sljedeća velika stvar poput recimo August Burns Red, Underoath, All That Remains (s njihovim bivšim basistom Saganom), Chiodos ili As I Lay Dying koji su u međuvremenu postali veliki bendovi metalcorea i post-hardcorea, no nakon odrađene turneje po USA i Australiji u proljeće 2009. su prekinuli s radom. Frontmen Keith Holuk se bacio u jedan sasvim bespotreban projekt sa hip-hoperom Yung Stelfom i sve se činilo da će bend otići u ropotarnicu onih koji su imali priliku ali je nisu uspjeli iskoristiti. Dvije godine kasnije ipak su se okupili na poziv kanadskih bendova A Sight For Sewn Eyes i Right Before The Rise s kojima su održali dvotjednu turneju po Kanadi. Vidjevši da još ima zdrave klime i kemije koja kola između članova benda, u ljeto 2011. ušli su u studio s namjerom da snime novi album s novim bubnjarem Eric Grossom, ali je izgleda nešto ponovno pošlo po krivu. Album nisu uspjeli snimiti do kraja; jedino što je od svega ostalo bilo je 7 energičnih pjesama koje su spakirali u obliku EP-ija i dali na internet kao free-download bez ikakve promocije i izdavača. Nedugo potom su opet prekinuli s radom i pitanje je hoće li se ponovno okupiti...
Ovih 7 pjesama pokazuje solidan svirački odmak od sasvim dobrog albuma "Bad News"; daleko su žešće, ali iznenađujuće i čišće što se tiče produkcije. Kombinacije su to nabrušenog hardcore-punka i metalcorea s nekim laganijim dionicama, a ovaj puta u svemu tome ima i elemenata r'n'r-a s ubjedljivo moćnom ritam sekcijom i dvojakim Holukovim vokalima - ciktavim režanjima i veoma čistim, senzibilnim indie-rock dionicama. Različiti aspekti njihove glazbe uredno su protežirani kroz suvremene metalcore standarde "Simulated drowning", "Two weeks notice", "Serial thriller" (sa gostom Alex Erianom), "Lie to me", pa sve skoro do pop-punka "Desperation: the further" ili lelujave lagane letargije "Escape route 237" o prekidu emotivne veze. Tekstovi su ponovno depresivni i mučni, uglavnom o gubicima vjere, emocija, povjerenja u ljude i u samog sebe, te o abnormalnom alkoholizmu ("Vodka demon"), vječito praznom džepu i ovisništvu (stih pjesme "Two weeks notice" kaže 'ja sam samo kriminalac koji čuva heroin za tvoju majku, pokušavam naći kraj ove kome, više sam mrtav nego živ, zaboravljen poput abortusa...'). Možda i tekstovi upravo i pokazuju činjenično stanje benda: prije 4 godine su, između ostalog, iskreno isčitali vlastiti dnevnik pun pijače, a izgleda da se to pretvorilo u daleko lošije navike koje su sakrivali.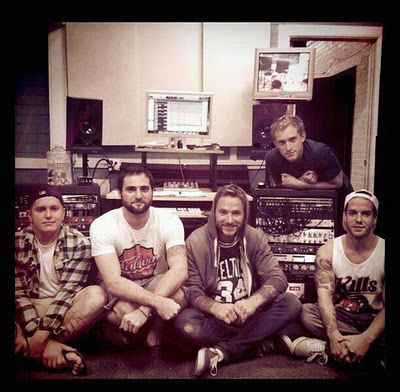 Moguće da je ovo zaista kraj, ali ne zbog neuspjeha. Oni su ovdje napisali odlične pjesme u jako dobrim izvedbama kakve bi poželio svaki suvremeni metalcore bend, no izgleda da je posrijedi za razlaz benda krivo nešto sasvim drugo i mnogo opakije od uobičajenih razloga zbog kojih se bendovi raspadaju.
ocjena albuma [1-10]: 8

horvi // 14/08/2012