Godinu i pol nakon drugog albuma "...But The Dawn Will Come", ovaj mali pariški bend se s peterca sveo na četverac. Napustio ih je dugogodišnji gitarist Set, no unatoč tome ostali su privrženi karakterističnom zvuku koji uz osnovne post-hardcore gabarite i dalje zadržava kontemplaciju southern rocka i grungea s ponešto sludge elemenata.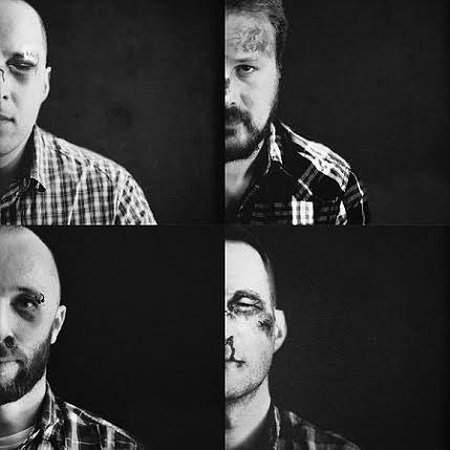 Gitara im je i dalje relevantna s mnogo rada na žestokim riffovima u melodičnim opsezima ("
Motherfucking badass
", "
Blood on the ropes
"), a vokal frontmena
Iñigo
-a čvrsto privržen grčevitom izričaju iz stomaka s povremenim izlascima u čišće dionice. Tempovi su klasično nabijeni s promjenjivim brzinama u učinkovito sređenim aranžmanima (najizrazitiji komad "
King of the crossroads
") i vrlo dobrim produkcijskim standardima koje je ponovno obavio njihov prijatelj Guillaume Mauduit, bubnjar iz Seed From The Geisha, a jedna od pritajenih iznenađenja jest uvodna atmosferična staccato laganica "
Dodge and counter
" koja se pretvara u simbiozu sludgea i grungea.
Jedina promotivna stvar, završna "
Reasons to cry
" izabrana je od strane benda kao udarna točka od koje kreće novi pokušaj ka osvajanju simpatija audijencije, pa premda se činilo da ovdje ima dovoljno elemenata za širu ekspanziju, osnovna prepreka im je i dalje opskurni status metode prenosa 'od uha do uha'. A da nije Domino Media Agency koja ih promovira, teško da bi se za njih čulo izvan radara njihovih prijatelja i poznanika. U svakom slučaju valja im biti uporan i graditi reputaciju na kvalitetnim pjesmama. Za sada ih imaju nekoliko s diskutabilnom poetikom koja baš i nije osobito relevantna da bi prouzročila upečatljiviji dojam.
Prosječno s nadom da se može i bolje.
Naslovi: 1.Dodge and counter, 2.Motherfucking badass, 3.Blood on the ropes, 4.King of the crossroads, 5.Reasons to cry
ocjena albuma [1-10]: 6

horvi // 27/08/2017