Jedna od najbolje čuvanih tajni pariškog undergrounda ponovno je na putu. I to doslovce. Jer pauze između albuma su im vrlo dugačke, a ova je najdulja od čak 6 godina. Zadnji album "The Journey Is Over Now" objavljen je koncem 2011. i tada su možda i namjeravali završiti svoje putovanje, ali su se s vremenom očito predomislili i ponovno ušli u studio. Obljetnički, za svoju 20. godišnjicu postojanja (oformljeni su daleke 1996.) ponovno su pogurnuli granice bučnih, teških i tehnički zahtjevnih hardcore formata u novu ekstremnost s producentom Fredom Rochetteom, a uz fantastičan video spot "
I
" s režiserom Clément Houtom dali do znanja da su najspremniji za sve tegobe preživljavanja.
Album ponovno nudi enigmatične naslove pjesama označenih rimskim brojevima od
I
do
VIII
frcajući brutalno neglumljenim ludilom u kome je uvodna "I" još i najmirniji dio cijele priče prožete društvenim kaosom zaokruživši cijeli spektar fabule koji ih je pratio od najranijih dana. Interesi su im oduvijek bile ljudske devijacije emocija, pokajništva, tjeskobe, ali i apstrakcija i otuđenja u mnogim pogledima.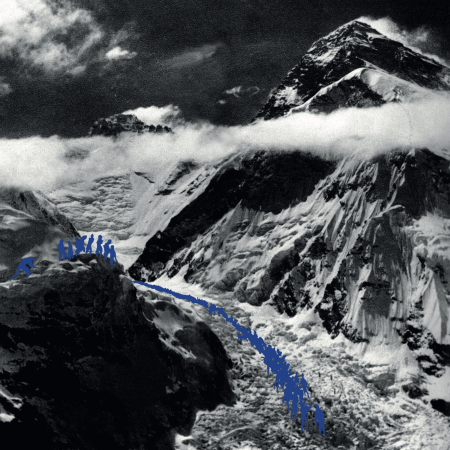 U ovoj svojoj najdotjeranijoj glazbenoj smjesi ponudili su masivan zvuk koji osim ranijih mathcore i sludge elemenata donosi i post-metal varijacije black/ death metala i grindcorea u vrlo kompleksnim aranžmanima gibajući se od jednostavnijih do sve složenijih navodeći slušatelja da je pjesmi možda kraj, no ipak nije. Radeći upravo zavrzlane aranžmane u kojima ima i laganijih, pa i akustičnih momenata, neprestano obasipaju kaotičnim spojem različitih žanrovskih metamorfoza bez ikakvog pravila. Ponekad su to emotivne neurednosti, nelogični šumovi, namjerno zbrkani riffovi, pa mračne atmosfere, a najviše ima brda i brda žestokih i poremećenih tempova što rešetaju, vrludaju i migolje bez ikakvih pravila.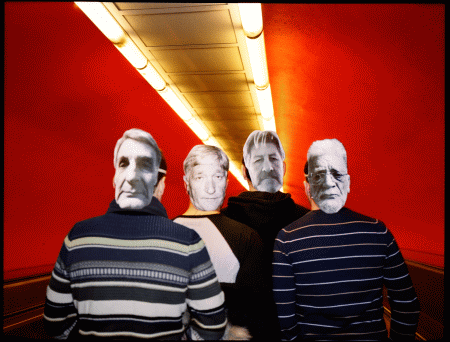 Sve je to u principu smišljeno da se slušatelj nimalo ne osjeća ugodno i da se gotovo pogubi u svim tim eksperimentalnim, pa i avangardnim zahvatima od kojih može uhvatiti i vrtoglavica, a riječ je bez ikakve sumnje od jednom od najkaotičnijih i najdisonantnijih albuma u posljednjih nekoliko godina gdje ovo četvero glazbenika nabelo razmatraju smisao konvencija svih žanrova kojih su se prihvatili. Zanimljiva je najdulja "
VII
" stvar od 11 i pol minuta: pred sam konac svirka je naprasno odrezana i uranja u tišinu iz koje dopire mračan spoken-word na francuskom, a finišira blueserskom slide gitarom.
Bizarno, kaotično, prljavo, prigušeno i vrlo zbunjujuće. U svakom slučaju posve novo i netipično razbijanje jezgre s ciljanom namjerom da je 'pad' u ambis vrlo dugačak, vječni proces čiji se konac ne može predvidjeti. Comity ponovno putuju u svome mračnom stilu koji nije baš za svakoga.
ocjena albuma [1-10]: 9

horvi // 21/05/2017