Ovaj bend nije standardni predstavnik Throatruiner Records. Izdavač nas je 'razmazio' gromkim bendovima koji se uglavnom gibaju na relacijama hardcorea, metalcorea, mathcorea, post-metala i nekih derivata noisea, black metala, te različitih alternativnih supstrakta, no vrlo rijetko se u njihovom katalogu nailazi na hardcore punk.
Reklo bi se da su Satan hardcore punk, no nadebelo odstupaju od klasicizma: njihove gitare i ritam sekcija su inficirani sirovim black metalom koji im daje karakterističan niski štim i ekstremne tempove, te bi se ustvari moglo reći da su black metal bend koji praši hardcore punk. A druga netipična osobina benda kao predstavnika Throatruiner Records jest da su im tekstovi na francuskom jeziku što se vrlo rijetko nailazi.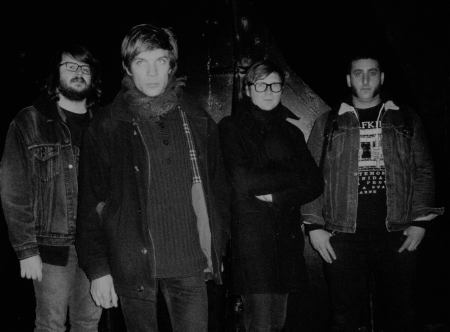 Osnovani 2009. u Grenobleu, prve 3-4 godine rada obilježila su četiri split izdanja gotovo postavši sinonimom undergrounda za takve zajedničke nosače zvuka. Prvi album "L'Odeur Du Sang" objavili su 2015. prekinuvši taj niz (imaju još jedan demo materijal iz 2009.), a ovime drugim albumom se dokazuju kao fokusirani bend što glanca jedan sasvim neobičan križanac tog sirovog stila drugog vala black metala i hc-punka. Interesantno, album iznosi svega 17 minuta, ima 10 pjesama u vrlo kratkim periodima od 1 do 2 i pol minute, a ispjevani su grčevito-slinavim vokalom koji je ustvari jedini karakterističan, onaj bijesno-frustrirani element punka. Korozivno izjedeni zvuk gitara što samo praše riffove bez ikakvih solaža (ima tek ponešto tremola), te jednostavni obrasci aranžmana udaraju direktno u glavu himničnim i duboko uronjenim minimalističkim tekstovima punim nasilja, opasnosti i loših životnih opstrukcija. Uostalom, život u Francuskoj više nije siguran, te ga slikovito metaforizira i sam naslov albuma preveden kao 'Indijanska žalost' iliti konkretnije, riječ je o fabuli u kojoj su domoroci širom otvorili vrata i srce došljacima koji su im napravili potpuni nered i kaos u prividnu idilu svakodnevice.
Jedina mana albuma je to što su sve pjesme vrlo slične i nemaju nikakvih znakovitijih odstupanja od prve "
Orchidée
" do posljednje "
Perdu Dans Cordoue
", ali ova čitava ekipa uspjeva održati zanimljive opsege zahvaljujući frenetičnom bubnjaru koji nezna za milost i netremice mahnito razara set neprekidnim prelazima i blastbeatovima. Tek tu i tamo se pronađe oduška za laganiji tempo u uvodniku "
Olympia pleure
", malčice duljeg razvoja aranžmana u najduljoj "
Ça Coupe Et Ça Saigne
" prorešetanoj dinamičkim topotom doboša koji priziva na juriš, te gitarskim slojevima razvučenih tremola u teatralnoj "
Terres Brûlées
".
Sami su svoj stil prozvali 'opsjednuti punk', te nije naodmet ne spomenuti da na ovome radu imaju vrlo dobru produkciju i mastering Steve Austina iz Today Is The Day. Dobrodošli u žalost i noćne more stare europske kulture.
Naslovi: 1.Orchidée, 2.Vidé de tout, 3.Regarde-La Dans Les Yeux, 4.Crainquebille, 5.Olympia pleure, 6.Ça Coupe Et Ça Saigne, 7.Poison, 8.Totale Éclipse, 9.Terres Brûlées, 10.Perdu Dans Cordoue
ocjena albuma [1-10]: 6

horvi // 12/04/2017