U društvo onih hiperaktivnih autora koji su dosegli cifru veću od 100 objavljenih izdanja priključuje se još jedan iznimno plodan njemački stvaratelj -
Sascha Stadlmeier
iz Augsburga, inače vlasnik etikete
Attenuation Circuit
(i Attenuation Effect) specijalizirane za eksperimentalnu glazbu. Ta etiketa je do sada objavila 500 izdanja u nepunih 5 godina aktivnosti, a od toga je gotovo 1/4 njegovih autorskih radova potpisanih kao Emerge. Od te gomile s potpisom Emerge najveći dio su kolaboracije i split izdanja s pedesetak imena, a najčešće surađuje s Geraldom Fiebigom i elektrojudas. A o broju kompilacija na kojima je uvršten Emerge vjerojatno ne zna niti on sam.
Stadlmeier je inače i član pet grupa - EigenGOdyll, Eigenidyll, ESZE, Kanark Eison i Pat Moonchy Trio, a osim solo projekta Emerge, ponekad se potpisuje kao Dependenz, Exedo, Narcoses, NYM i Immerge (tako mu glasi i oficijelna bandcamp stranica), a gotovo svi oni su prisutni na etiketi s ponekim izdanjima. Ova lista s desne strane (diskografija) zasigurno nije potpuna i točna što se tiče godina i redoslijeda objavljivanja jer je uzeta sa zvanične bandcamp stranice etikete koja je poprilično neuredno ažurirana baš upravo što se tiče točnih podataka, a tome niti ne treba zamjeriti s obzirom na ogromnu količinu izdanja.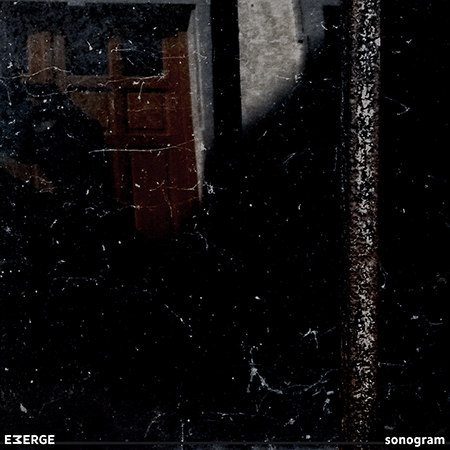 Ovaj album u tom dugačkom nizu zasigurno nije od onih koji najpristupačnije dočaravaju glazbu Emerge, ali budući da mi je prvi dostavljen, red je da se kaže nešto o njemu. Snimljen je kao i velika većina ostatka diskografije uživo 8.IV 2017. u klubu W71 u Weikersheimu, a odmah potom, samo dan kasnije je osvanuo na bandcamp stranici. Riječ je o onom uobičajenom hipnotičkom drone stilu punom mrakova i nepreglednih repeticija što se odvijaju u periodičkim valovima pune 33 minute s, dakako samo jednom naslovnom temom koja paradoksno je za reći, uvlači pozornost isto onoliko koliko to dosadna, troma i monotona uranjanja u koštac s apatičnim predloškom može privući pozornost. To njegovo iznimno lijeno koprcanje jednog te istog šuma s vremenom od bezazlenog postaje vrlo opasno, ali tek negdje otprilike od sredine kada počinje razvijati i neke nadogradnje u infrastrukturi, no ako netko traži melodiju, harmoniju ili gipku ritmičnost, a pogotovo neku konzekventnu svirku, toga ovdje apsolutno nema jer je sve natopljeno iskonskim porivom konkretne glazbe oslanjajući se na dugotrajne pasaže moduliranja šumova (ili bolje rečeno jednog šuma) vjerojatno snimljenog negdje u exterijeru.
Stoga, "Sonogram" i nije za široki auditorij nego je namijenjen isključivo ljubiteljima čistog dark drone stila da u njemu potraže svoj moment privremenog utočišta.
ocjena albuma [1-10]: 4

horvi // 19/07/2018