Dostatno jaka energija koja je utkana u ovih pola sata drugog EP-ija francuskog dvojca iz Grenoblea doima se punoćom benda s klasičnom postavom. Naime, postava se sastoji od braće
Tarricone
s talijanskim korijenima -
Simon
(vokal, gitara) i
Benjamin
(bubnjevi, mašine), a proizvode kompletan bendovski zvuk kao da ih ima najmanje četvoro.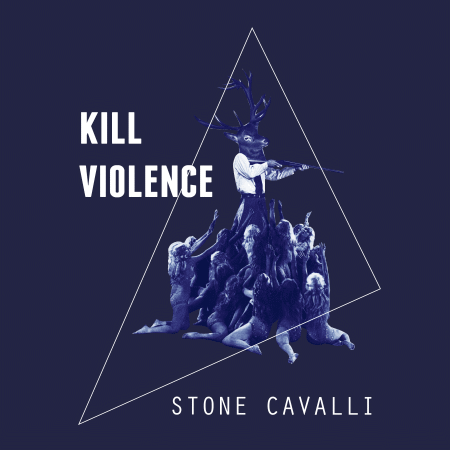 Gitara je kompaktno razvijena poput Šilje iz Gatuza kome ne treba basist; istina niti ovdje nema standardnog basa, ali se ipak čuje zahvaljujući zavidnom rasponu duple instrumentalizacije na jednom instrumentu (koji put i na synthu), a sve to je podebljano elektronskim harmonijama dajući organski čist šarm uz standardni set živih bubnjeva što sve odiše spojem new wave ostavštine s elektroniziranim indie-rock pristalicama koji retrogradno pletu po prošlosti izvođača poput Gary Numana, The Fall i Public Image Ltd. iz nekih faza, pa i po New Order, te friškijim radovima The Pop Group ili onim kreativnijim seansama !!! i LCD Soundsystem iz prošle decenije.
Važno je napomenuti da je, za razliku od spomenutih ovdje daleko uočljiviji punk element kod vokalizacije, okey, tu su P.I.L. i The Pop Group neprikosnoveni lideri, ali također i gitarski dio dolazi na svoje, no više u funkciji funkiranih staccata bez nekakvih pretjeranih riffova izuzev u uvodnoj "
Come on!
" koja dolazi kao prljaviji garage-guitar rock ranih ostvarenja The White Stripes s akcentiranim blues tretmanom. Veći dio materijala je fino sklopljen kolaž navedenih ekstenzija podjednako drugujući i s plesnim post-punk/ electro/ dance-rockom (naslovna "
Kill violence
" zavijena zavodljivim synth ruhom i "
Chapter ninteen
"), nenadanim rock breakovima i solažama ("
Electric lies
") ili, pak dinamičkim tenzijama kraćih progressive zahvata (zvrkasta "
Mirror
"), funkom ("
Angleterre
") i završnom psihodeličnom odjavom s ambijentalnim dekorom (instrumental "
Kill violenza
").
Ta sirova snaga rocka i pripadajućih žanrova od punka naovamo daju ovim Francuskim Talijanima kolažni dezen prepoznatljivosti, a navodno vrlo upečatljivi živi nastupi obostrani feedback s publikom. A kako ne bi bilo ni u kom smislu lošije, naredni potez bi trebao biti još jači jer su stvorili kompaktno izgrađenu kemiju kojoj ne treba nikakva filozofija. Imaju kontrolu i obuzdanost da se suspregnu u nasilju što govori i sam naziv EP-ija, prvotno objavljenog 2016., a tek sada obznanjenog za širi auditorij. Sve infrastrukturne nadogradnje valjale bi doći same po sebi premda je i ovo već dostatno ubjedljivo da se slušatelj odvali na plesni podij i razdrma ovakvim friškim retrogradnim materijalom.
Naslovi: 1.Come on!, 2.Kill violence, 3.Chapter ninteen, 4.Electric lies, 5.Mirror, 6.Angleterre, 7.Kill violenza
ocjena albuma [1-10]: 7

horvi // 01/06/2018