Kai Reznik ima impozantnu prošlost, ali vrlo mršav diskografski opus. Počeo je kasnih 80-ih u istočnoj Francuskoj (Belfort) radeći kao gitarist s mnogim noise, new wave i grunge bendovima. Doduše amaterskim koji po svemu sudeći nisu ostavili nikakve trajnije dokumentacije, a onda je početkom 90-ih osnovao Phalanx s kojime je snimio nekoliko demo materijala i održavao koncerte u doba kada su karijere otprilike vrlo slično počeli Treponem Pal, Pram ili Prohibition i Portobello Bones. Koncem iste dekade seli u Pariz gdje počinje solo karijeru pod vlastitim imenom što traje više od 15 godina orijentirajući se na različite projekte poput radova za kratke filmove, remikseve (radio Red City Noise) i kompilacije, recimo #7 za Autumn Productions.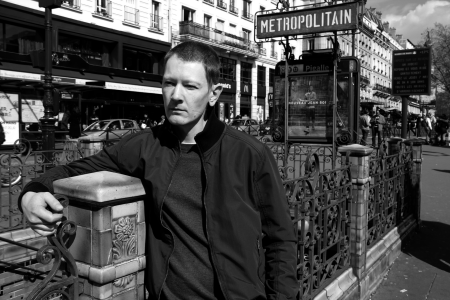 Ovaj njegov produljeni EP elektronskog ambijentalnog ugođaja s podatno reduciranim odjecima programirane ritmike spada u jednu od kategorija kurentnog minimalističnog IDM-a u kome je analogni doprinos žive svirke projiciran na klavijature i čudnovate pop melodije mračnog rakursa. Tehnika mu je mješovita. Staccata u uvodnom "
Zero kill (oll korrect)
" pomalo nagovješćuju simfonijski čar u kombinaciji s harmoničnim backgroundom živopisnih boja i nešto tvrđim, blago rečeno industrial šmekom nastavljajući kompleksnije melodijske strukture ukorijenjene u gothic ambijentu ("
The recognizer
"). Dva trenutka oslobađanja od instrumentalističkih pasaža obogaćuje gošća
Sasha Andrès
iz benda Heliogabale sa šaputavim polumelodičnim i spoken-word vokalima nalik na Bjork ("
Post
" i "
Nails and crosses
"), tako da u principu nema nikakvih prigovora na račun možda isuviše premekane energične strukture kad je ona sviračka koherentno riješena uranjanjem u zanimljivo prožete minimalističke finese kojima se na momente dočarava horror neizvjesnost Carpenterovih filmova.
Naslovi: 1.Zero kill (oll korrect), 2.The recognizer, 3.Post (feat. Sasha Andrès), 4.Monster5, 5.Nails and crosses (feat. Sasha Andrès) + Monsters (raw version)
ocjena albuma [1-10]: 6

horvi // 02/05/2016