Novosadski industrial rokeri dreDDup imaju novi spot i to za još jednu staru pesmu. U pitanju je numera '
Mr.Fooz
' koja datira iz 2010. godine i nalazi se na četvrtom albumu benda. Album '
dreDDup
' izdat je za izdavačku kuću SKCNS iz Novog Sada.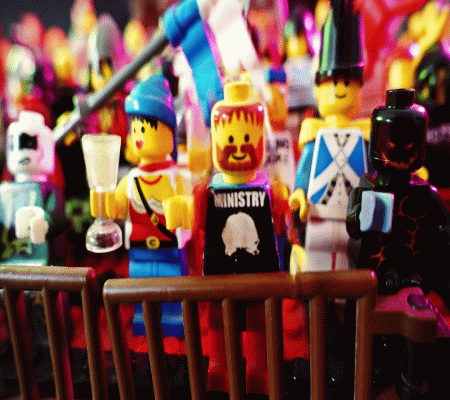 Spot je rađen u stop motion tehnici i bilo je potrebno 7600 ručno animiranih frejmova da bi se lego kockice "oživele" animacijom. dreDDup ove godine proslavljaju 25 godina aktivnog rada i tim povodom planiraju da urade ukupno 10 spotova za stare numere koje publika voli a koje nemaju vizuelnu prezentaciju. Ovo je četvrti spot koji je izašao ovim povodom a već uveliko se radi na novom. Animaciju i montažu potpisuje reditelj Mihajlo Obrenov. Uživajte!
link za besplatno preuzimanje albuma 'dreDDup'
dreddup.bandcamp.com/album/dreddup-2011
sve najbolje,
dreDDup crew
"
If something is actual, there's really no need to believe in it. You only have to believe something if it isn't true, because if it were, belief wouldn't be necessary
."
promo guy // 04/07/2022