Za The Armed se može biti siguran kako neka optimalna sigurnost ne vrijedi. Postoje od 2009., centriraju se u Detroitu, a s točnim podacima članstva barataju samo oni koji ih prisnije poznaju. Njihovih fotografija će se pronaći u velikom broju, međutim, po kuloarima se priča da su na tim fotosima unajmljeni glumci, statisti i face, možda i sami prijatelji benda, ali ne i originalni članovi. Ono što se zna za javnost jest da su bend s kliznom postavom koja se svatko malo mijenja, te da upošljavaju gostujućeg bubnjara. Do sada su im lupali Chris Pennie (ex-The Dillinger Escape Plan), Nick Yacyshyn (Baptists), a na ovome trećem studijskom albumu palice drži
Ben Koller
iz Converge. A
Kurt Ballou
(također Converge) ih snima, miksa, masterira i producira.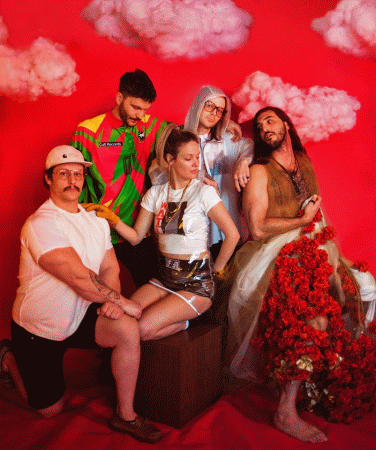 The Armed - fake or true?
Deklarirani kao hardcore punk ne drže čvrsto tu žanrovsku karakteristiku. Imaju neprestanih otklona varirajući od totalnog kaosa, mathcorea sve do black metal tutnjave i neslušljivog abrazivnog terora, a ovom prilikom ukoliko ih do sada niste upoznali, daju jednu sasvim drugačiju zvučnu sliku korištenjem elektronike i synthova čime im je zvuk otišao u neandertalni EBM industrial/noise-core pri čemu su zadržali osobinu ultraopakog brzinskog stroja u kome se čas izmjenjuju živi bubnjevi, čas programirani ritmovi, pa gitare solo, pa synthovi bez gitara, pa synthovi s gitarama, pa živi basovi, elektronski basovi, muški, ženski vodeći vokali, samplirano-ubrzani vokali...
Elem, ništa nije sigurno čak niti što se tiče osnovne infrastrukture jer su osim toga redovito imali i eksperimentalnih devijacija. I to su ovaj puta ponovno iskarikirali povremenim izletima u rastegnuta 'indie'/ shoegaze vokaliziranja koja se, iskreno govoreći nikako ne uklapaju o ovakvu brutalno ekcentričnu i pomahnitalu buku, ali zahvaljujući nekim lucidnim Ballouvim producentskim štosevima efektno dekoriraju kroz "
Nowhere to be found
", "
Fortune daughter
", "
Luxury themes
", "
Middle homes
" i "
Heavily lined
", mahom centralne pjesme ovog kovitlavog uragana koji funkcionira poput spoja najžešćih Converge, Atari Teenage Riot s Ride i prvim albumom The Stone Roses. Snimljena su čak 4 spota, a kako album odmiče prema završnoj "
On Jupiter
", na trenutak se skrene u sanjiviju i ambijentalniju sferu, no ne i zadugo. Upravo taj finiš od gotovo 8 minuta uz sve izrečeno ponovno uranja u kaotičnu buku da bi ekspresijama synthova, elektronike, raskrzanih gitara i tko zna čega sve okončalo u potpunom dekompozicijskom, namjernom raspadu.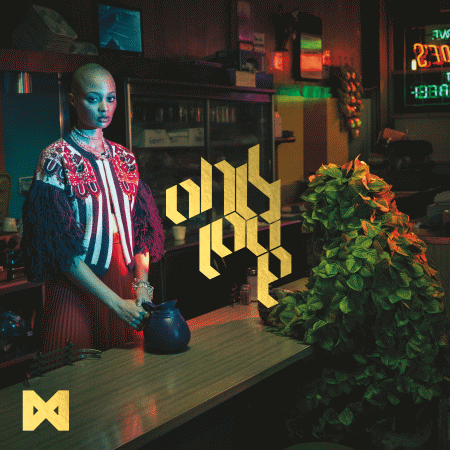 Evidentna karakteristika albuma je dvojakost: tamo gdje vrište koriste ekstremne brutalnosti, a tamo gdje su malčice 'zabremzali' nafilali su te indie, čak i dream-pop vokale koji unakrsno presijecaju buku. Ambiciozno urađenih 40 minuta koje unatoč nekakvoj žanrovskoj hardcore-punk etiketi imaju daleko više drugačijih medikamenata. Sve u svemu, zanemarili su bilo kakve striktne obzore klasicizma i ne osvrću se na tuđa mišljenja. Hrabro, ali i pretjerano zgusnuto, no kao dodatak njihovoj dosadašnjoj diskografiji koja uključuje i 4 EP-ija, jedan live i jednu kompilaciju, "Only Love" je poentiranje stila na višlji nivo s opravdanom premisom, pa i kompromisom - a kuda i kako dalje?
Naslovi: 1.Witness, 2.Role models, 3.Nowhere to be found, 4.Aperrerception, 5.Parody warning, 6.Fortune's daughter, 7.Luxury themes, 8.Heavily lined, 9.Moddle homes, 10.Ultraglass, 11.On Jupiter
ocjena albuma [1-10]: 8

horvi // 12/06/2019