Očito je da ovi industrial rockeri imaju nove i najnovije vizure: istoimeni odličan EP ovdje su odsvirali i snimili uživo, vjerojatno onako kako planiraju skoru budućnost. S 2 bubnjara (!), 2 gitare, 2 klavijature, 1 bas gitarom i čak 3 vokalista, ove 3 pjesme žežu i pale po svim parametrima!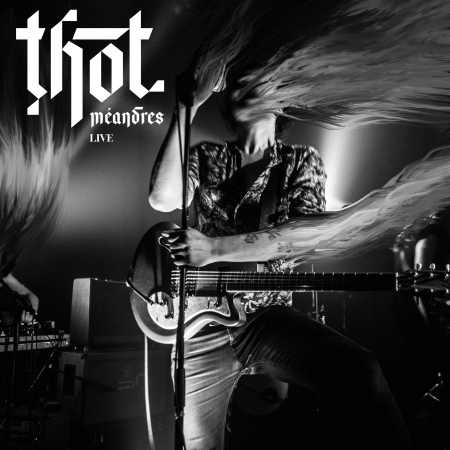 Malo je pretumban aranžman i poredak pjesama, ali ništa za to. Uvodna "
Euphrate
" počinje spoken-word molitvom alfe & omege
Grégoire Fray
-a što je dodalo kurtoazniji šmek na moćan elektronski nastavak s mnogo noise gitara i teškog ritma, a za svaku pjesmu se koristila i drugačija postava. Tako je "
Sleep oddity
" produljena za gotovo 2 minute od početnih staccata klavijatura i nježnih vokala
Anaïs Elbe
u pomalo simfonijski ugođaj gradacije raspletom gitara i disonantnih, gotovo sludge udaraca kovitlajući progressive manirom 'up & down' krešenda uronivši i u post-rock. A "
Bateleur
" odmah udara otprve zadršavši izvornik na francuskom jeziku s ekološki osvještenom poantom, ženskim duetima i izmjenjivim gitarskim tremolima što je više nego odličan napredak u novome zvuku i postavi.
Tu su još i dva 'tiha nedjeljna sessiona' ("Euphrate" i "Sleep oddity"), unplugged verzije znane odranije, snimljene koncem 2021. kada su se pripremali za ovaj novi život izlaska iz karantena i lockdowna. No, to nije sve. EP sadrži i zanimljiv video dokument o samom snimanju s dvije kamere koje šetaju uokolo zgrade gdje je održana svirka. Čini mi se poput neke crkve - manje kapelice, no nisam baš najsigurniji u to jer nedostaju oltar i klecala, odnosno sjedala, te popratni ikonografski dekor.
Još nešto. U postavi više nema
Gil Chevignéa
na gitari. Na njegovom mjestu je sada
Laura Palmer
. Ovim izdanjem se bend u ovakvom moćnom sastavu priprema za nove koncerte, a prvi je zakazan za 7. veljače.
Naslovi: 1.Euphrate, 2.Sleep oddity, 3.Bateleur, 4.Euphrate (silent Sunday session), 5.Sleep oddity (silent Sunday session), 6.BONUS: Méandres Live filming Méandres (video)
ocjena albuma [1-10]: 8

horvi // 04/02/2023