Preseljavajući se iz Los Angelesa u Englesku, pa se opet vrativši u Ameriku, karijera izrazito konfrontirajuće dark/gothic ekipe koja je zaslužna za udaranje temelja ovog žanra na američkom kontinentu je imala mnoštvo turbulencija, ali i uspona poput hit singla "
Church of no return
" koji je 1988. zauzeo impozantan UK no.12. Osnivač
Rozz Williams
se s frendom
Valor Kandom
opasno posvađao oko autorskih prava, potezali su se po sudovima, a taj spor je nažalost 1998. završio Rozzovim samoubojstvom u fazi kada je najteže zagrezao u heroin.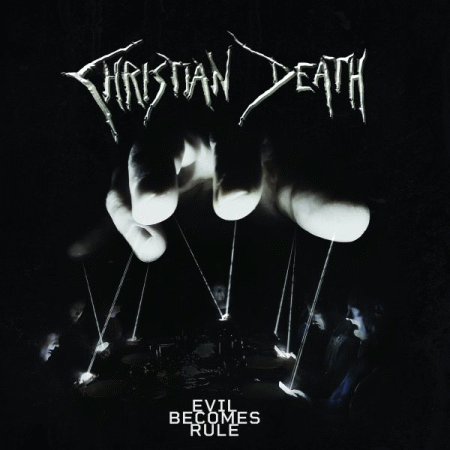 Od tada, a i ranije, fanovi su se razdvojili na dvije sukobljene frakcije benda u žučnim raspravama oko toga da je jedina prava s Rozzom, ali kako god, ta konfrontacija protiv religije i konvencionalnog morala s jasnim lirskim provokacijama šokirali su bizarnošću koju niti Marilyn Manson u najvećim danima slave nije mogao dosegnuti. Mnoštvo bogohuljenja, morbidnosti, droge, seksualnih perverzija i raznih kontraverzi odvojila je bend od svih dark/ gothic izvođača u unikatni horror s pravom nazvan death rock koji je između ostalog u lirici pokazivao i intelektualan, te političko-filozofski akcent.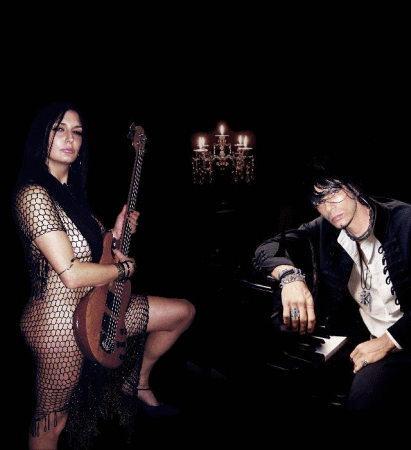 Christian Death © 2022
Ostavši na Kandomu i vjernoj basistici
Maitri Nicolai
, bend je uz nebrojene izmjene postava uspio održati kontinuitet aktivnosti premda je u 21. stoljeću imao čudnovatih faza i metamorfoza realiziravši tek 4 studijska albuma, a na ovome, prvom nakon 7 godina zaputio se u žestoke kletve vladavine zla na majčici zemljici. Već u uvodnoj pjesmi "
The alpha and the omega
" razuvjerava da nema nikakve nade u budućnost, a ni optimizam eksplodirajući kroz nejasno pakleno izobličenje "
New messiah
" potcjenjujući životne afinitete. Mali povratak u gothic 80-ih nailazi u "
Elegant sleeping
", a i u morbidnoj, ali nevjerojatno rasplesanoj i hitoidno potentnoj "
Beautiful
" s pogrebnim štimungom. Tu su još nešto komercijalnije orijentiran "
Blood moon
" u njihovom death rock maniru, pa mračni punk "
The warning
" sa šizofreničnim impulsima, kao i ponešto melankolije u završnim "
Who am I
" s dva razdvojena dijela (part 1 & part 2).
Mnogi okorjeli fanovi možda nikad neće prihvatiti činjenicu da Kandom i Maitri održavaju kultno ime, ali ne može se osporiti da ne umiju napraviti mračno i zloslutno djelo puno sablasne, opsjedajuće opscene i bizarne atmosfere s različitim pjesmama prožetih žanrovskim fuzijama od post-punka, punka, metala, doom, pa čak i kabaretsko-opernih premisa dokazavši da nimalo nisu izgubili dodir s gothic/ death rockom svako malo mu davajući poneke nove medikamente primjetnim pomicanjem granica i obzora.
Naslovi: 1.The alpha and the omega, 2.New messiah, 3.Elegant sleeping, 4.Blood moon, 5.Abraxas we are, 6.The warning, 7.Beautiful, 8.Rise and shine, 9.Evil becomes rule, 10.Who am I, pt. 1, 11.Who am I, pt.2
ocjena albuma [1-10]: 7

horvi // 11/05/2022