Sada ravno 70-godišnjak, Sting je nastavio s rokačinom na umjeren način zaustavivši onaj punk/new-wave elan kojeg je predočio na prvom pravom rock albumu "
57th & 9th
"
www.terapija.net/mjuzik.asp?ID=25255
(2016, USA no.9, UK no.15) kakvog nije napravio najmanje 2, ako ne i 3 decenije podigavši si kreativni rejting uslijed katastrofalnog folk pokušaja "
The Last Ship
"
www.terapija.net/mjuzik.asp?ID=17696
(2013, USA no.13, UK no.14) kojeg bolje da nije niti bilo.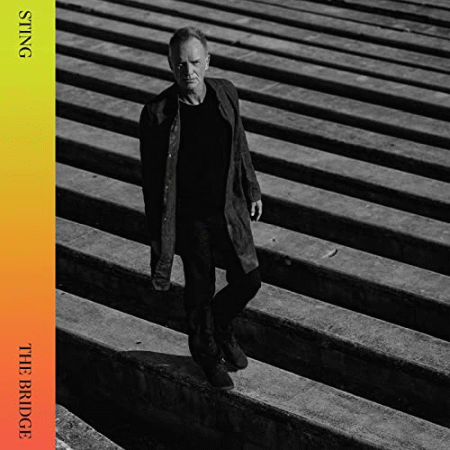 S vrlo jednostavnim glazbenim parametrima prošarao je dobro znanim gabaritima u opsezima do 4 minute ciljajući na ugodne tonske frekvencije koje po ničemu ne iritiraju imajući u vidu dugosežniju reprodukciju i korištenje. Uvodna tema "
Rushing water
" giba se plesnim rockom s natruhama The Police, a pop singl "
If it's love
" prevlači uz plesni tempo i dašak revijalnog šliha kakvog je počeo koristiti tek koncem 80-ih. Ujedno, ove prve dvije pjesme su i ubodni singlovi za adekvatnu promociju.
Kroz vrlo kratki album od svega 36 minuta (bonus mu donosi još dodatnih 9, sveukupno 45 minuta) osvrnuo se na nekoliko primjetljivih caka i štoseva koje je patentirao kroz dugačku solo karijeru pri čemu se onaj duh slavnog mu benda zadržao tek u spomenutoj uvodnoj pjesmi, a onaj autorski debi "
The Dream Of The Blue Turtles
" (1985, USA no.2, UK no.3) što se pokazao generalnim 'tour de force' čitavog opusa jedva jedvice da tinja negdje u pozadini poneke pjesme s obzirom da je jazz-rock ostavio tek za povremene koncertne sessione ako se našla adekvatna prateća sekcija. Više se može uočiti faza drugog mu albuma "
...Nothing Like The Sun
" (1987, USA no.9, UK no.1) na kome se lagano šaltao na pop teren s elementima tada bujajućeg world-musica. Tako skladba "
Loving you
" u laganom tempu dovlači srednji šlih čuvene "Still my beating heart" s mračnijim aspektom, a "
Harmony road
" djelićak gradacijskog jazzy popa zahvaljujući kratkoj dionici tenor saksofona, a nije primjerice "Englishman in New York".
Ostale teme su uronjene u stilizaciju narednih albuma sve do cirka "
Brand New Day
" (1999, USA no.9, UK no.5) kada je kroz 90-te održavao relativno konstantan kreativan renome šetajući, ovom prilikom od soft-rocka "
The book of number
" s dinamičkim aranžmanom nakićenog i dubokim progresijama klavijatura i duhača, akustična "
For her love
" bliskim melodijskim staccato referencama dovlači "Shape of my heart", potencijalno nazanimljivija "
The hills on the border
" keltski folk, country i francusku šansonu (fina melodija harmonike dugmetare) nastavljajući u vrlo sličnoj atmosferi čarobnu avanturu "
Captain Bateman
" o morskoj navigaciji i vještini nekadašnjih mornara, a naslovna "
The bridge
" u akustičnom izdanju zajedno s laganom jazzy "
The bells of St. Thomas
" su baš upravo komadi kakvi su se nekoć mogli i očekivati od njega kad stupi u pozne godine.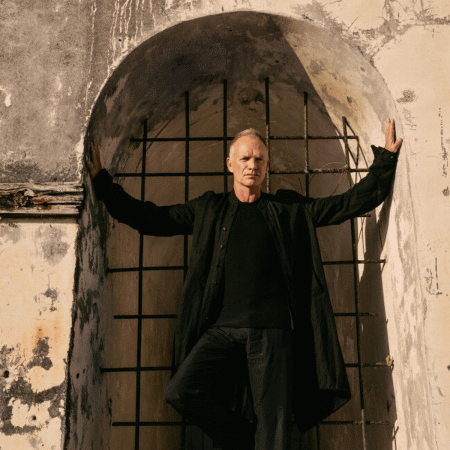 Tematski, ovo je čak i najodređenije usmjeren mu album u 21. stoljeću bazirajući ga na mostovima koji spajaju i odvajaju ljude i njihove karaktere. Blisko je povezan s pandemijom, životom i smrti, razdvojenim svjetovima, stanjima uma i razmišljanja s obzirom da voda ovdje ima najviše relevantnih učešća i tendencija pomoći u stanju duha kroz simboličke aspekte kiše, rijeka, more i jezera, odnosno plime i oseke, kao i privlačne snage Mjeseca koji također vuče vodu iz našeg tijela omogućivši nam da razmišljamo drugačije. Za ove godine u koje je stupio još je i sasvim dobar i pristojan rad napravio vrativši se djelomice u drugi dio solističke karijere, elem uglavnom te spomenute zadnje decenije 20. stoljeća kada je nanizao 5 osrednjih, nimalo loših pop-rock albuma. Zadovoljavajuće.
Naslovi: 1.Rushing water, 2.If it's love, 3.The book of number, 4.Loving you, 5.Harmony road, 6.For her love, 7.The hills on the border, 8.Captain Bateman, 9.The bells of St. Thomas, 10.The bridge, BONUS: 11.Waters of Tyne, 12.Captain Bateman's basement, 13.(Sittin' on) the dock of the bay
ocjena albuma [1-10]: 6

horvi // 22/11/2021