Stacionirana u Baltimoreu, klaviristica Sophia Subbayya Vastek, inače porijeklom Indijka, zajedno s kompozitorom Davidom Ibbettom je osnivateljica Music of Reality, multidiscipliniranog serijala koji spaja svijet znanstvenih otkrića s glazbenicima i umjetnicima. Tako ona na svome debi albumu primjerom pokazuje međuselektivnu fluidnost različitih kulturoloških i stilsko-tehničkih izvedenica propitkujući, istraživajući, a ujedno i zasijavajući nova sjemena u velikom prostoru današnjice i prošlosti transžanrovski križajući osobne emocije s notnim pismom nekoliko specifičnih kompozitora.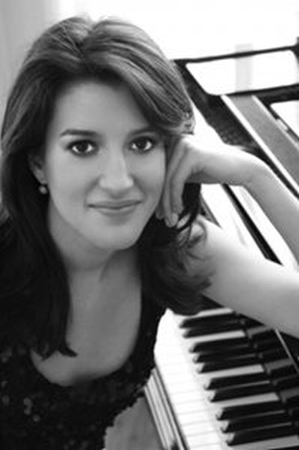 Zasnovano na ideji individualnih priča, ovaj album koristi premise oko nepoznatog i neviđenog mješajući apstrakciju s realnošću sukobljavajući emotivnu bol i lepršavu ljepotu kroz klavirski rad pun nonšalantne svježine, minimalizma i suptilnog izričaja u kome se odvijaju elementi indijske klasične tradicije poput rage (melodičan arhetip), tele (ritmički ciklus), bandiša (prepravljenih melodija), gamaka (melodičnih uljepšavanja) i taana (virtuoznih riffova). To se odvija u dvije teme Michael Harrisona "
Jaunpuri
" i "
Hijaz prelude
" u kojima se uz pratnju table kombinira i zapadnjačka kompozicijska struktura, dok je primjerice najdulja "
Stainless staining
" repetativno minimalistički spiritualizam (autor Donnacha Dennehy) u dinamičkom pulsiranju klavirske hi-energy mantre. "
She is asleep
" pak slijedi dobro znanu vox-extended tehniku Meredith Monk u kojoj se ne može odrediti da li Megan Schubert pjeva određeni libreto ili samo improvizira s vlastitim glasom uz pratnju čudnovatih reverba table Nittin Mitte, a za popunu prostora tu su još raspoređena tri komada "
Dream
" (I, II & III) koji praktički ponavljaju jedne te iste tonove u tri različite oktave i "
A Room
" John Cagea za preparirani klavir.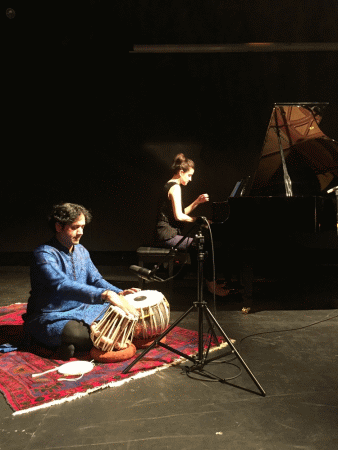 Mada je album u konačnici daleko od neke virtuoznosti i suptilne kreativnosti s kojom započinje, ne može se ostati ravnodušan na razine neobičnih spojeva istoka i zapada. Lijepi je mozaik tih kultura koja su već više od pola stoljeća u obilatim fuzijama, pa premda Sophia nije u potpunosti uspjela u svome istraživanju i dekoracijama, imati će vremena za popravke jer je karijera tek ispred nje.
Naslovi: 1.Jaunpuri, 2.She is asleep, 3.Dream I, 4.Hijaz prelude, 5.A room, 6.Dream II, 7.Stainless staining, 8.Dream III
ocjena albuma [1-10]: 6

horvi // 03/07/2017