Potpuna noise produkcija, moderno harsh postaje jasno hard core koje razbija svaki dodir sa mišljenjem da punk rock-om kao pravcem iz kojeg je možda na određeni način nastao uopšte više postoji.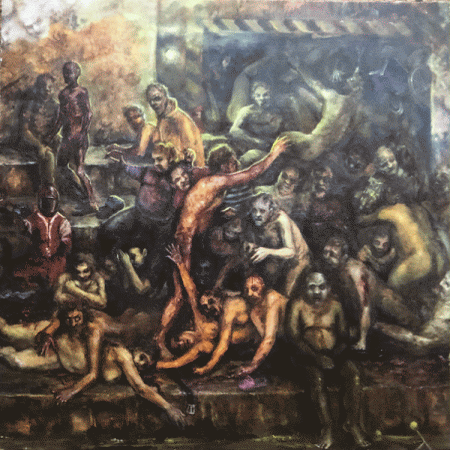 Nagoveštaj na početku albuma je dosta jasan da oni smiju i znaju za nešto dosta noise mračno u nekom fx gomilanju, iako sviraju hard core, kroz koji se prožima čist noise, gitarske dionice koje se umjesto harsha uzdižu iz bučnih puštanja amplifikovanih zadržavanja zvuka kroz efekte, sa bubnjevima za koje sam već utvrdio da bi trebali da zvuče ka jomox ritam mašina da bi imali taj underground zvuk. Ako smo u određenoj ideji imali loše mišljenje prema smislu neke od mnogobrojnih rečenica iz "Karl Marks - Kapital" dobili smo kritiku u smislu da vidimo koliko si pametan dok poslodavac ne odluči da li njegovi nadničari koji rade za euro treba da dobiju isti, dok slušamo pjesmu "
Price Of Utopia
". To je kritika, period kojeg nismo svjesni, koji čujemo, a ne razumijemo. Nakon toga sve podsjeća na
Panteru
, i sve ono što podrazumijeva postojanje tog benda u kombinaciji sa otkrivanjem noise muzike čini nas previše statičnim. To se mijenja nakon sušte sredine na albumu koja je postojala u muzici koja je najmanje trebala da postoji, čije koncerte je ispunjavala publika koja je u trenutku najvećeg nezadovoljstva bila mrzovoljna i ružna u sebi. Zvuk postaje u jednom trenutku instant kafa bez šećera iz McDonald's-a sa sve signalnim beep-om na kraju dok gledamo u dno čaše. Jaka tendencija da se zvuk promijeni i bude surovo jak i dobar, bučan, da pršti, je neosporna i previše iskrena da je zvuk težak tone i tone. Za sam kraj težina bas gitarskog grebanja postaje suština logike nastanka takve jedne pjesme u kojoj je bas gitara dominantno prisutna kao instrument, dosta toga podsjeća na
Sonic Youth
kad pomislimo na to u pjesmi sa najdužim trajanjem čiji naslov "
Perverse
" govori o toj ograničenosti pokreta u slučaju polemike u mislima sa korišćenim sadržajem pjesme, snimkom generalno, bilo da su ljudi koji se nalaze u kadru, muzika, zvuk, utisak da je sve suviše slobodno i nije podređeno zasluzi autora, učesnika...
Naslovi:
Human Condition Above Human Opinion 2:39
Mutilation 1:32
Heaven Is Here 2:48
Price Of Utopia 2:16
Transcend To Wet 1:50
Hysteric Bliss 2:44
World Of Shit 1:51
Fantasy/Greed 2:11
Kinesthesia 2:05
Perverse 10:17
ocjena albuma [1-10]: 10

edo žuđelović // 19/01/2023