Ne može se reći da
Andy LaPlegua
nije frontmen pun mušičavosti. U jeku rada na prethodnom albumu "This Is Where Death Begins" (2016) posvađao se s glavnim meštrom za elektroniku Z. Marrom, još ranije je deportirao gitarista Abbey Nexa i klavijaturista Tiffany Lowea pa je album bio šuplje izdanje koje nije niti brojna baza fanova najsrdačnije prihvatila.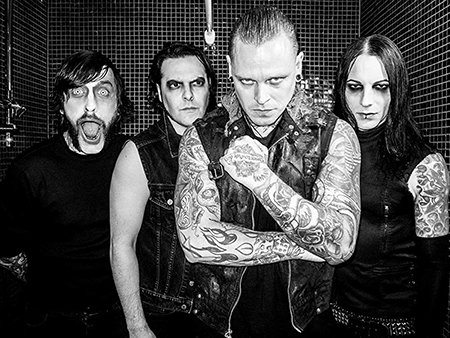 S novom postavom od dva bubnjara/ udaraljkaša (
Will Spodnick
i
Dane White
), te ne tako starim prvotimcem, gitaristom
Eric 13
(radi s njima od 2014.) je uvelike okrnjenog starta ušao u novu epizodu studijskog stvarateljstva. Ali, niti ovom prilikom nije prošlo bez trzavica: u studiju su mu elektroniku kreirali
Nick Rossi
i
Elliot Berlin
, međutim i oni su ga napustili, a dugogodišnji bubnjar Joe Letz je odustao već nakon nekoliko odrađenih probi. Službeno, kako tvrdi LaPlegua, želi početi novi život trezvenjaka i posvetiti se obitelji, ha…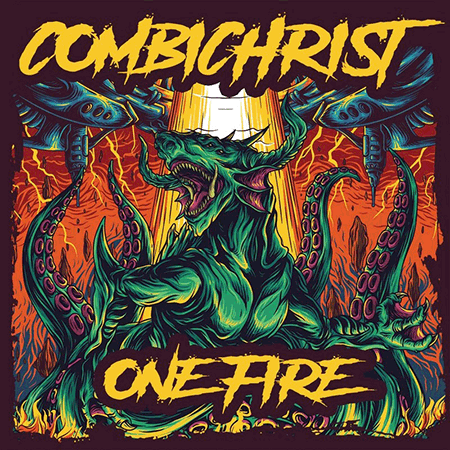 A album, evo deveti po redu ponavlja uobičajene boljke pozerstva koje se svim silama trsi iznjedriti nešto epohalno važno, značajno i nadahnuto kurentnom sadašnjicom u kojoj se, uzgred, mnogi opeku kao na vruće krumpire pokušavajući simbolizirati angažirani i osviješteni kodeks iz nekog drugačijeg rakursa kakvog još nitko nije predočio. I baš u tome i jeste glavna klopka: koliko LaPlegua ima drskosti suočiti se protiv sivih eminencija, toliko istovremeno zaboravi, smetne s uma, a i opčinjen samom fantazijom egocentrizma ispred fanova (a možda i ispred ogledala), traži kroz površan kritički komentar puno zadovoljstvo, ono koje očekivano može fluktirati u slučaju najvećih pozera industriala - Rammstein.
Taman na razmeđu takvih plitkih ideja i onih mračnijih što dopiru iz morbidnijih strasti Ministry, Nine Inch Nails i sve manje atraktivnih Marilyn Manson, ovaj album se sve blijeđe konfigurira kroz underground koji je još koliko-toliko bio prisutan na prethodnim izdanjima. Dakako, glazbena slika i nije toliko problematična: žestoki komadi "
Hate like me
" i "
Broken united
" (objavljena još 2017. s Letzom) bacaju industrial skoro do figura metalcorea, a "
Guns at last dawn
" i do hardcore-punka, da bi se potom sve preselilo na dobro znani im teritorij aggrotecha kroz Cabaret Voltaireom ozarene "
Lobotomy
", dubstepom "
One fire
" i "
Understand
", pa uobičajenog laganijeg teatralnog gothica "
Bottle of pain
", čak i dašak disco/house EBM-a "
Last days under the sun
" uz nezgrapnu obradu "
California über alles
" Dead Kennedys naguravajući se svom silom točno ciljanom auditoriju koji bi ga shvatio za ozbiljno.
Tja, materijala doduše ne manjka. Svaka od 13 priloženih pjesama ima drugačiju stilsku postavku i tu se ne može nešto prigovoriti koliko tom idilično i kurtoaznom gardu napucanom socio-političkim 'hypeovima' punim okolišanja, a i očite nespremnosti da se zaista kritički i konstruktivno progovori o Americi u vrijeme Trumpa. Jer, sve se doima kako LaPlegua poput mnogih ostaje zbunjen i medijima i političkom zavrzlamom ne davši nikakav dosljedan i adekvatan doprinos. A čak se niti ne opredjeljuje što, pak, opet ne znači da uživa u tome da oko sebe ima inspiracije napretek izuzev prividne bidermajerske dramatizacije u kojoj nikako da se dogodi značajniji čin.
Naslovi: 1.Intro, 2.Hate like me, 3.Broken united, 4.Guns at last dawn, 5.Lobotomy, 6.One fire, 7.Bottle of pain, 8.2045, 9.Interlude, 10.Understand, 11.California über alles, 12.Last days under the sun, 13.The other
ocjena albuma [1-10]: 5

horvi // 06/06/2019