Sylvian je davno napustio Virgin Records i pokrenuo vlastitu etiketu Samadhisound, no eto, stara etiketa u kojoj je proveo najslavnije dane odlučila je po drugi puta da izbaci kompilacijski pregled njegovih singlova usput kupivši i pravo na one iz 21. stoljeća.
On je naime namjeravao krenuti na turneju tokom proljeća 2012., ali ga je iznenadna bolest vezana uz kičmu i leđa spriječila u naumu, pa je u dogovoru sa Virgin Records odlučeno da se objavi ova kompilacija kako bi se sakupila financijska sredstva potrebna za bolničko liječenje. Nadajmo se samo da nije nešto opako...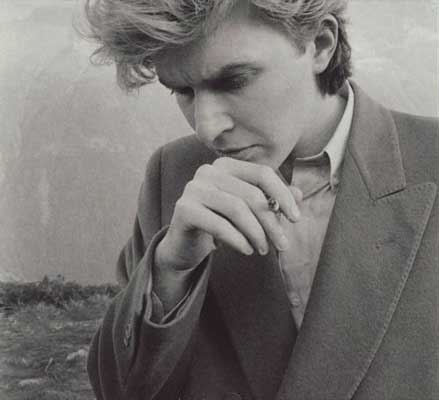 Kompilacija sadrži dvostruko cd izdanje sa 31 pjesmom koje su kronološki poredane od njegovog najuspješnijeg singla "Ghosts" sa grupom Japan iz 1982. do najnovije, ovdje prvi puta objavljene pjesme "Where's your gravity?" iz 2012. koja najavljuje njegov novi studijski album. Pjesma je uobičajeno lagana, ambijentalna, prošarana disonantnim kolažom elektro-akustike s otklonom u klasičnu glazbu, a lirski je vrlo uznemirujuća mada u prvom dijelu opisuje eksplicitne soft-core erotske prizore seksa koje je Sylvian pretvorio u grešnu paklenu požudu u kojoj nema gravitacije.
Kroz ovako koncipiran pregled i površan slušatelj može zapaziti Sylvianov šarm i glazbeni razvoj nakon razlaza sa grupom Japan od electro/synth-popa iz 80-ih (ovdje su uz neizostavni "Pop song" prisutne tri kolaboracije sa Ryuichi Sakamotom - "Bamboo houses - remix", "Bamboo music" i "Forbidden colours"), preko sofisticiranog gitarskog artističkog popa koji je često bio izmješan sa akustikom i elektronikom (osobito na tri sjajna albuma "Brilliant Trees", "Gone To Earth" i "Secrets Of The Beehive"), sve do progressive-rock kolaboracija sa Robert Frippom i radova iz 90-ih na kojima je počeo grabiti u klasičnu i eksperimentalnu glazbu. A to je na koncu, u 21. stoljeću evoluiralo prvo u čudnovati acid-glitch/acoustic bend Nine Horses, a naposljetku i u potpunu avangardu potkrijepljenu sa četiri kompozicije sa albuma "Manafon", "Sleepwalkers" i "Died In The Wool". Pronađe se i poneki rariretniji komad kao što je živi snimak ambijentalne balade "Every colour you are" ili remksevi "Heartbeat (tainai kaiki III)" i već spomenutog hita "Ghosts".
Naravno, za one koji u fonoteci kao relikvije čuvaju njegove albume, ovo je samo diskofilska popuna kolekcije, no za one koji ga možda tek upoznavaju, idealni je kolaž s kojim će zasigurno zaroniti dublje u njegov opus.
ocjena albuma [1-10]: 10

horvi // 20/03/2012