Povratak
Maxa Cavalere
i društva u Zagreb, ovoga puta u sklopu
Maximum Cavalera turneje
, na kojoj Max predstavlja glazbene projekte ostalih članova svoje obitelji, zakazan je za petak 21.09. u zagrebačkoj Tvornici Kulture.
Soulfly
, kao headlineri, dolaze na promotivnoj turneji za novi album
Enslaved
, a obje predgrupe sadrže u svojim redovima članove Cavalera obitelji. I ovoga puta u set listi Soulfly treba očekivati i veliki broj Sepulturinih klasika poput Refuse/Resist, Roots bloody roots, Arise, Troops of doom i mnoge druge.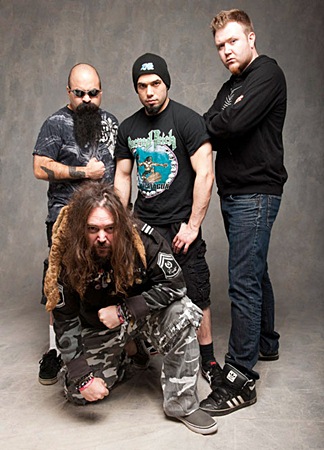 Soulfly
Kako je posljednji Soulfly zagrebački nastup bio dosta kratak zbog Maxove bolesti i iscrpljenosti, band i promoter ovoga se puta odužuju fanovima kroz izrazito jeftine cijene ulaznica.
Karte u prodaju idu u srijedu 01.08. i to po za ovakav koncert izrazito jeftinih 70 kn. Ta cijena traje do kraja kolovoza. Od 01.09. karte su 80 kn sve do koncerta. Na vratima kluba biti će 100 kn.
Prodajna mjesta: Dancing bear, Aquarius music shopovi, Dirty old shop, Rockmark, Tvornica kulture, Dallas music shopovi Zagreb i Rijeka, sva Eventimova prodajna mjesta i
Eventim
promo girl // 12/09/2012