Već je prošlo nekih mjesec dana otkad je novi album ovog (mog) generacijskog benda procurio na net i oduševljenje njime još uvijek na splašnjava.
Sve najave da će to biti jedan od najboljih njihovih albuma i da će zvučati kao križanac "achtung baby" i "unforgettable fire" obistinile su se.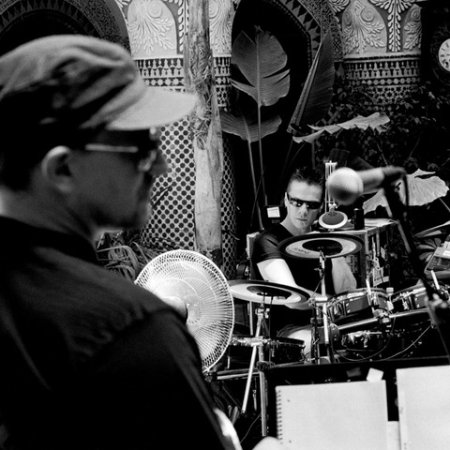 Kao što svi već sigurno znate, dobar dio albuma je snimljen u Maroku a režijsku palicu su kao i kod većine "eksperimentalnijih"i boljih albuma U2 preuzeli producentski velikani Brian Eno i Daniel Lanois .
Baš Enov esencijalni album "My Life in the Bush of Ghosts" s Davidom Byrneom (posebice remasterirano izdanje iz 2007 godine), sa svojim vrućim udaraljkaškim ritmovima, bubnjanjima i orijentalnim prizvucima (magnificent, being born, breathe) je bio jedna od glavnih ishodišnih točki ovog albuma.
Iako su me suradnja s Will.I.am-om i najavni single "Get on Your Boots" učinile pomalo skeptičnim strahujući da će od svega do sad nabrojanoga ispasti samo jedan veliki pretenciozni čušpajz to se fala bogu nije obistinilo. Naslovna pa "Unknown Caller" i "Moment of Surrender" (fenomenalna Adamova, gotovo dub, bass linija) su mi nešto najjače što su U2 uopće napravili. Čak i taj, meni pomalo iritirajući, prvi single smješten u sredinu albuma na ovom mjestu funkcionira kao neko presjecanje atmosfere koja se onda ponovo zahuktava s "Being Born" i "Breathe". Na kraju se album smiruje s jednim od obligatornih "jutuovskih" exita iz albuma "Cedars of Lebanon", koja odigrava ulogu kakvu su odigrale recimo i "Mothers of the Disapearred" ili "Love is Blindness".
Corbijnov omot koji je također predstavljen dosta prije izlaska albuma mi također nije legao prije nego sam poslušao album ali sada je ta slika njemačko-švicarskog Bodenseea baš savršeni okvir i "točka na i" cjelokupnog djela, za razliku pak od njegovog filma "Linear" čiji DVD možete naći u "special editionu" i koji osim nekih lijepih "fotografskih" kadrova nije, po mom sudu, vrijedan nabave.
Što reći na kraju ? Svi U2 fanovi su dobili ono što su godinama priželjkivali i prije svega pregršt odličnih himničnih i klasičnih U2 pjesama uz koje će cijeli stadion 10.8.2009 doživljavati višestruke ekstaze. GET ON YOUR BOOTS !
ocjena albuma [1-10]: 9

le figuar de kranque // 25/03/2009