Infantilno je to koliko se
Jonathan Davies
& kuruzna kompanija neprestano bore s narcisoidnošću protiv nekakvog starenja stalno forsirajući pubertetske furke kao da se obraćaju trinaestogodišnjacima, a oni su kao bend u toj priči veliki dečki pred maturom s gomilom iskustva što ga prenose na mlađe naraštaje.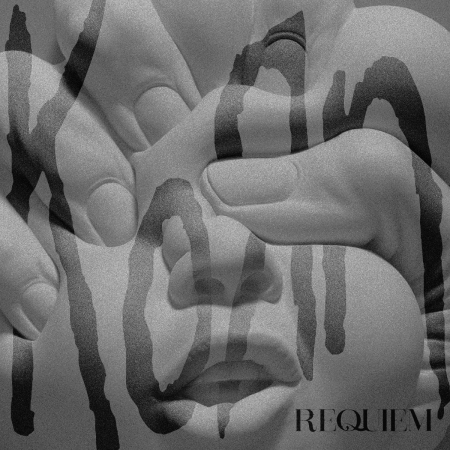 Prethodna dva albuma "
The Serenity of Suffering
" (2016) i "
The Nothing
" (2019) bila su očajna s pretjeranom tugom nakon iznenadne smrti Daviesove supruge koja mu ionako nikad nije bila oaza optimizma, te su albumi gotovo zasjenili svaku mogućnost za vedrinom. Sada u ovakvom armagedonskom svjetskom trenutku naglo okreće priču usredotočivši se ka nadi za svjetliju budućnost. Ajoj. Koja blamaža već u startu. Ali i to je sasvim očekivano od njih. Kad je sve OK, onda se stvara prividno crnilo, mrakovi i depresije, kad je sve zaista loše, onda se gleda optimistički, ma to je obično preseravanje i licemjerje.
A glazba je sasvim predvidljiva u svim kontekstima. Kao što su se redovito hvatali nekog hypea, žvake i komercijalnog hira od disca, hip-hopa, industriala, gothica, dubstepa, americane, tako ovdje švrljaju po indie-rocku s neprijeporno naštelanim riffovima i precizno utanačenim ritmovima lišenih bilo kakvih jačih udaraca. Niski štimovi bez mnogo agresije koja im je ionako u zadnjih desetak godina skroz ispala iz štimunga zamjenivši je melodramatikom, sreća je u tome što ovaj album ima koristi od kratkoće izbacivši nepotrebne viškove premda se već nakon druge-treće pjesme pretvara u ogroman davež s učestalim repeticijama i šablonskim strukturama u kojima nema ama baš nikakvih inovacija.
Jasno, album je fantastičan za svakoga tko je ostao na nivou trinaestogodišnjaka da povjeruje svemu što Davies stenje, jeca i uzdiše.
Naslovi: 1.Forgotten, 2.Let the dark do the rest, 3.Start the healing, 4.Lost in the grandeur, 5.Disconnect, 6.Hopeless and beaten, 7.Penance to sorrow, 8.My confession, 9.Worst is on its way
ocjena albuma [1-10]: 5

horvi // 05/02/2022