Kompilacijski zapis na ovom dvostrukom live albumu (i dvostrukom DVDu) obuhvatio je snimke turneje sa 9 lokacija - Njemačke (Munchen, Dusseldorf, Hamburg), Engleske (Manchester), Danske (Copenhagen), Švicarske (Lausanne), Francuske (Paris), Italije (Milan) i Nizozemske (Amsterdam).
Uz 10 naslova s albuma "The Abbatoir Blues/ The Lyre Of Orpheus" iz 2004. godine, snimke su zaokružene s nekoliko nezaobilaznih velikih hitova ("Red right hand", "The ship song", "The weeping song", "Stagger Lee", "Deanna"...), kao i manje znanim naslovima poput "God is in the house" (s albuma "No More Shall We Part", 2001.) i završnom "Lay me low" (album "Let Love In", 1994.). Ovaj drugi živi album Nicka i The Bad Seeds (prethodni je bilo"Live Seeds" 1993. koji se ponegdje spominje i pod nazivom "Live From Royal Albert Hall") prikazuje ekipu u sjajnom koncertnom izdanju koja je uz prilične promijene članstva unazad nekoliko sezona dobila i svježiji glazbeni izričaj. Jest da je svirka pročišćena i oslobođena mnogih "nesklada" kojima je Cave pribjegavao vrlo često zbog autorske i umjetničke slobode (prvenstveno krikova i različitih instrumentalističkih eskapada), no finoća i mirnoća njegovih albuma s prijelaza dva stoljeća ponovno se vratila u rockerskijem, ali dakako i underground izdanju zahvaljujući sjajnom albumu "The Abbatoir Blues" koji ga je ponovno vratio na pijedestal čvrstog i odlučnog rockera.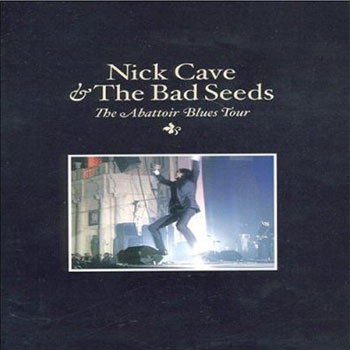 Bez obzira na projekt sastav
Grinderman
kojeg je paralelno odrađivao iste sezone, Cave se ovdje pokazuje kao veliki koncertni interpretator koji unatoč evergreensko-šansonjerskom maniru još uvijek umije izvoditi veliki performance zahvaljujući posve pribranim glazbenicima koji ga okružuju. Neke od kompozicija doživjele su sitne preobrazbe (poput ekstremne verzije "Stagger Lee ili koncizne pržione "There she goes, my beautiful world") što ovom zapisu daje posebnu draž na konto Caveovog neuništivog osebujnog autorskog pristupa, osobito njegova najava "Let the bells ring" za velikog idola Johhny Casha ili završnih 5-6 skladbi sa drugog disca gdje su se Bad Seeds raspojasali sa širokom paletom r'n'r svirke u prepoznatljivom maniru izuzev "kraćeg" izleta šapata u "halelujah" laganu molitvu "God is in the house" ili same završne "Lay me low".
Ovim veoma zanimljivim prikazom turneje Cave je pokazao da je definitivno odagnao aveti prošlosti, te da neke "opsjednute" kompozicije (primjerice "Deanna" ili "The weeping song") odavno ne mora izvoditi nabijen maliganima i porocima da bi ostvario prijeko potreban feedback za kojeg je još u vrijeme The Birthday Party tvrdio da je neshvatljiv kod bijesom opaljene publike. Danas je situacija posve drugačija, te je Cave veliki umjetnik na čijim koncertima se sjedi u raskošnim koncertnim dvoranama, a njegova nekadašnja publika su danas zreli obiteljski ljudi koji se broje u milijunima. Njemu je pošlo za rukom da smiri nekad neukrotivu publiku, te da svoj opus vješto uvede u profinjene vode gdje ne manjka niti šansona, countrya, valcera, a niti opakog zvuka undergrounda, bluesa i rock and rolla.
Naslovi, CD1: 1. O children, 2. Hiding all away, 3. Breathless, 4. Get ready for love, 5. Red right hand, 6. The ship song, 7. The weeping song, 8. Stagger Lee
CD 2: 1. Carry me, 2. Let the bells ring, 3. Easy money, 4. Supernaturally, 5. Baby, you turn me on, 6. There she goes, my beautiful world, 7. God is in the house, 8. Deanna, 9. Lay me low
ocjena albuma [1-10]: 8

horvi // 06/05/2007