Thot su poslali press info kojeg prenosimo u cjelosti povodom realiziranja audio kaseta.
Pozdrav svima!
Velika nam je čast vidjeti naša 4 posljednja izdanja ("
FLEUVE
", "
The City That Disappears
", "
The Fall of The Water Towers
" i "
Obscured by The Wind
") koje je objavila
Iskra Cassettes
, nevjerojatna mala tvrtka u srcu brodogradilišta u Gdańsku.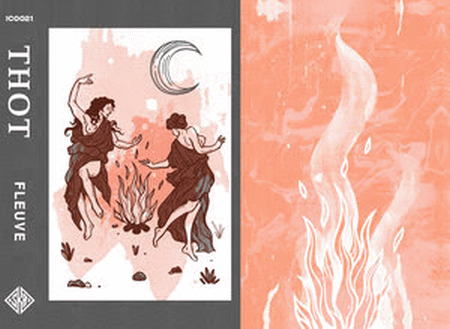 Omote je dizajnirala
Edyta Krzyżanowska
, tiskane su tehnikom riso tiska, što znači da je svaki primjerak jedinstven na svoj način. Stoga nabavite svoju kopiju sada, količina je ograničena, a provjerite i druge izdane bendove!
Link na kasete:
iskracassettes.com/pl/2-kategorie?q=Artysta-Thot
terapija // 11/01/2023