U opisu na Bandcamp-u pod žanrovima je sve ono što bi smo rekli jednim bendom da je, a to je
Nine Inch Nails
. Sama muzika je mješavina industrial muzike sa samog početka njegovog nastajanja, dua
Suicide
, sa sve nedefinisanijm distorzijama koje bi muzici dale još taj noise prizvuk.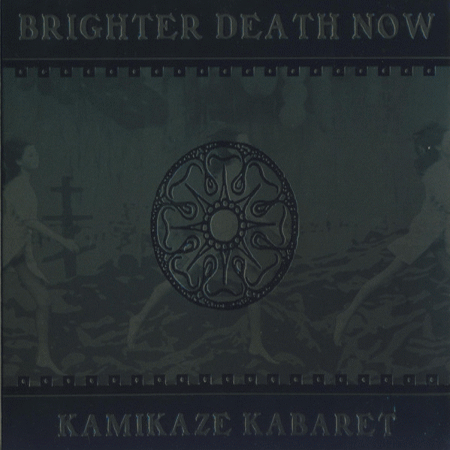 Slojevitost je pažljivo građena, podsjeća me malo na zvuk sa kraja mojeg srednjoškolskog obrazovanja kad se na žurkama u Beogradu, tehno žurkama - popularno ime, kao podrška tom glavnom DJ-u ili nastupu mogao čuti ovaj zvuk, ne baš toliko distorziran ali u tom industrial tempu svakako. Ovo izdanje se slobodno može staviti u ravan sa
Nine Inch Nails - Pretty Hate Machine
izdanjem, međusobno dopunjavati značenjem svega što ih čini sličnim. Različitost u pjesmama je nešto što je samo po sebi blago začuđujuće za ovakav žanr, tu bi se očekivalo da se čitav album "ispraši", ali on pomalo ide i u neki zvuk grupe
Black Dice
i neku savremenu tamnu industrial muziku, post industrial, sve neodređeno.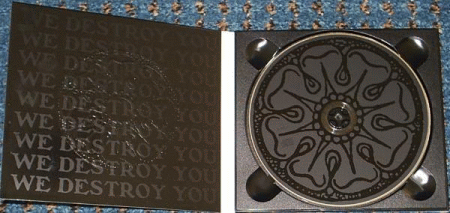 Ovo su duboki eksperimenti koji se dešavaju u sobama širom svijeta u kojima stvaraju zaljubljenici u efekte i buku. Ono jeste pomalo noise ali je ta "vožnja" praštava, u smislu gomilanja misli poput "što li je noise muzika, žanr noise-a neki", njegovo prvo interesovanje. Reflektujuća buka sa puno distorziranih ograničenih ispada koji se registruju kao tako pojednostavljeni. Svakako zaslužuje i ovo izdanje svoj period života koji sam nekad imao priliku da živim dok sam bio "naivan" i nisam bio svjestan problema neplaćanja mjesečne rate u ateljeu, možda prava muzika dok se svijest u tom zaboravu raspada, dok ga odlasci na svirke i čekanje početka iste dodatno brišu, a seksualni promiskuitet đevojaka dodatno čine napaćenim.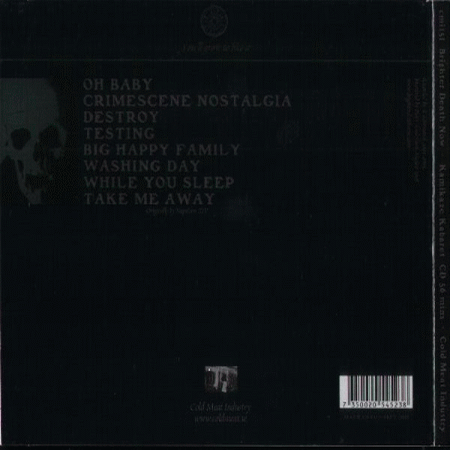 Stvarno bih se rado vratio u to vrijeme ali da znam da nemam više tih problema da mogu da uživam u ovim izdanjima, a ne samo
Skinny Puppy
. Fokus na ovu muziku itekako čini da organizam osjeća određenu sreću, poput ispijanja pića Coca Cola na primjer. Izdanje za ovu godinu, 2022, nisam slušao, nije mi baš namjera da predstavljam izdanje za ovu godinu jer sam na ovaj album naletio i za mene je on u ovom trenutku preporuka koja može čitaoce da zainteresuje za kompletan rad i diskografiju benda. Album bi recimo "na pola" bio sasvim dovoljan za okvire slušalaca muzike, ne znam zbog čega to nije, možda posvijećenošću benda da svira duge kompozicije.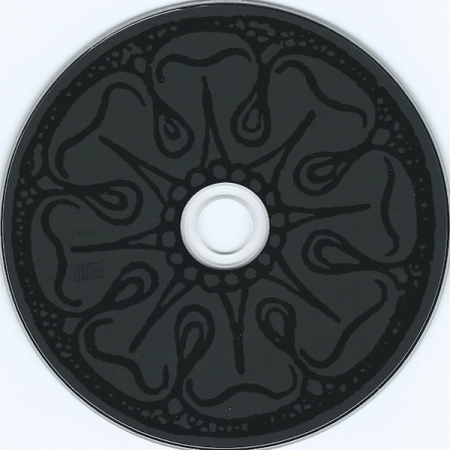 Da se u Jugoslaviji nije desilo Bijelo Dugme možda bih razumio zašto je to tako, ili počeo da prihvatam duge albume, ponašanje koje me prati tom činjenicom je nešto društveno provokativno što te misli sadrže u sebi ispunjeno strahom od mogućeg problema agresije i naglo se suočava sa nekim odnosom koji je van te Jugoslavije i svega poslije nje potpuno drugačiji i čini se da su ljudi bliži, ili je to iluzija koja osvrtom na pjesmu koju slušam govori. Kontinuitet misli i ono što čitam se itekako podudara, a zvuk izlazi iz okvira realnosti i postaje na određeni način već doživljen. To trajanje i slušanje stvara neki gorak ukus i sjećanje na neke trenutke u životu koji nisu više takvi kakvi su bili, formira se određena svijest o životu i o tome što se u njemu do sad desilo, a neki problemi su stvarno odveli moj misaoni tok koji se zasnivao na nedostatku istih.
Album ima podršku tom misaonom procesu, u samom naslovu i određenim osjećanjima koja postaju intenzivna pri slušanju albuma, možda preporuka ako neko voli tu izolovanost. Zaista pojedini naslovi postavljaju pitanja i konstatuju stanje postojanja određene svijesti koja je bila ugrožena insomnijom, a čije odloženo stanje čini ljude dodatno fenomenološkim, koji traže određeno priznanje, potrebom da te dodirnu u nekim poluhalucinacijama, da ti priđu iz nekog razloga. Moguće da je iskustvo amplifikovano određenim prisustvom ljudi.
Naslovi: 1.Untitled, 2.Oh Baby, 3.Crimescene Nostalgia, 4.Destroy, 5.Testing, 6.Big Happy Family, 7.Washing Day, 8.While You Sleep, 9.Take Me Away, Written-By [Originally By] - Napoleon XIV, 10.Untitled
ocjena albuma [1-10]: 9

edo žuđelović // 04/12/2022