Never mind the buzzcocks su svojevemeno bili na pragu da postanu The Rolling Stones punka. Imali su 3 prva UK top-30 albuma i čak 7 UK top-40 hitova u onom kratkom početnom razdoblju od 1977. do 1979. ("
Ever fallen in love with someone you shouldn't've
" UK no.12 je prototip savršenstva pop-punka, da se razumijemo, gotovo svaki dan se emitira na radiju), a onda im se sve srušilo odlaskom
Pete Shelleya
koji se i vratio u postavu desetak godina kasnije, no to više nije štimalo jer je vrijeme njihovog stila prošlo. Shelley je umro 2018. i još koliko-toliko gurao umoran stroj iz Boltona (predgrađe Manchestera) kojeg sada vozika još jedini originalni član
Steve Diggie
.
Odluku da nastavi pod istim imenom ponukana je mnogim britanskim legendama, recimo Joy Division koji su samoubojstvom Ian Curtisa postali New Order ili The Ruts nakon Malcolm Owena prozvavši se Ruts DC. The Fall bez Mark E. Smitha je nezamisliv, evo imamo reinkarnaciju Gang Of Four bez Andy Gilla, The Stranglers sa samo jednim originalnim članom, a bez Pete Shelleya, činilo se da Buzzcocks nemaju budućnost. Kako kome. No, prisjetimo se, u ovome bendu je alfa i omega u početku bio
Howard Devoto
, moderni punk-romantičar s lukavim humorom jake inteligencije koji je odustao u ranoj fazi i napravio
Magazine
, iznimno značajan post-punk/new-wave bend koji nije bio niti r'n'r, niti punk, nego nešto sasvim drugačije napaljeno krautrockom - pametnim i sramežljivim izrazom za potištene i romantične punkere.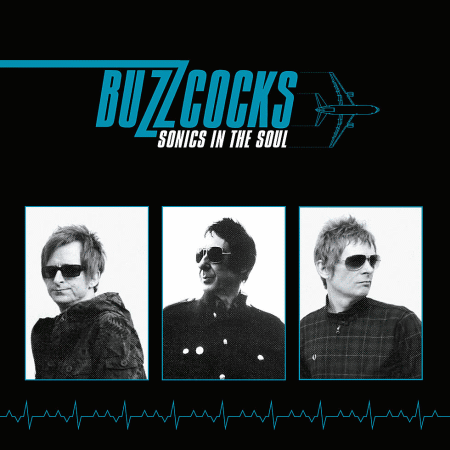 Okey. Diggie je tu bio uglavnom otpočetka i odigrao je važnu ulogu u održavanju benda, napisao je masu ključnih pjesama, a kako kažu izvori - njegova gluma na ovom albumu se uvelike razlikuje od one u njegovom životu. Znači, ništa od ovoga nije stvarnost, nego fikcija i to prosječna, post-manchesterska nakon smrti njegovog veličanstva M.E.Smitha, onako kako otprilike zamišlja svijet kad bi se sreli Dylan i Liam Gallagher raspredajući o pičkasto šašavim stvarima, baš kao i što sam naslov sugerira 'zvukovima u duši', a to uopće nije nimalo komercijalno potentno područje poput razglabanja smrti Sid Vicousa 1979. godine, pa se stoga ovdje i ne može očekivati nikakav napad energije punka, nego sporadično nebitnih rasprava o zavjerama ispod poklopca.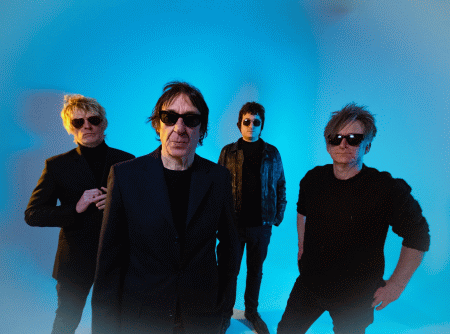 Buzzcocks © 2022
Tekstovi su ponekad jaki i čudnovati balansirajući u razvijorenoj zastavi pogodnosti ove činjenice da je još jedini pravi buzzcock ovdje, ali on praktički i nema što osobito za reći; olakotna mu je okolnost što nije popularan poput Billy Idola koji nikako ne može napraviti kompletan album nego baca samo EP-ijeve što nikako da ubodu hit, ali hej... Punker mora imati stav. Razbijati konvencije. Pokazati guzicu seljačinama, vrištati od nezadoljstva, biti pun frustracije, nimalo ne mora biti inteligentan i obrazovan poput David Byrnea, mora biti spreman za akciju, kako rekoše davitelji The Stranglers 'nice'n'sleazy'. Svašta i koješta u pravom trenutku s nekim adekvatnim gardom.
I krene žustro s prvim singlom "
Senses out control
", te okrene u emotivno lolakpatriotsku priču "
Manchester rain
" da bi potom iz pjesme u pjesmu opadala i energija i žustrina, a bome i raspojasanost jer tendencija bendovskog kataloga i svjetonazora je igra na sigurno - neuvredljivost ka bilo čemu bez anarhije i destrukcije. Još se ponešto vatre dade primijetiti u "
Everything is wrong
" i završnoj "
Venus eyes
" ne dajući mnogo prostora ostatku pjesama da umakne u neki manje sterilniji teritorij. Sve su to poznati minimalistički krautrock/ post-punk obrasci ponegdje protkani duhom brit-popa poput "
Don't mess with my brain
" ili psihodeličnim vibracijama "
Nothingless word
" i "
Experimental farm
".
Svaka čast starome Digiju i ekipi, nastavlja se zacrtani klasičan put i bez Shelleya, ali samo za dobre poznavatelje benda. Nikako nije preporuka novim pristašama pop-punka jer ovdje ima daleko više popa, a punka tek na prstohvat.
Naslovi: 1.Senses out control, 2.Manchester rain, 3.You've changed everything now, 4.Bad dreams, 5.Nothingless world, 6.Don't mess with my brain, 7.Just go to let it go, 8.Everything is wrong, 9.Experimental farm, 10.Can you hear tomorrow, 11.Venus eyes
ocjena albuma [1-10]: 6

horvi // 28/09/2022