Sa 70 + kusur godina koje su bliže 80-im, Ferryju je u zadnje dvije sezone već po drugi puta nešto 'prvo'. "
Live at the Royal Albert Hall
"
www.terapija.net/mjuzik.asp?ID=30518
(2021) mu je bio prvi službeni živi zapis, a evo, vjerovali ili ne "Love Letters" mu je prvi EP u karijeri. Usput, njegovi Roxy Music su također imali samo jedan EP, a govorka se o ponovnom okupljanju Manzanere, Mackayea i Thompsona, za sada samo zbog turneje.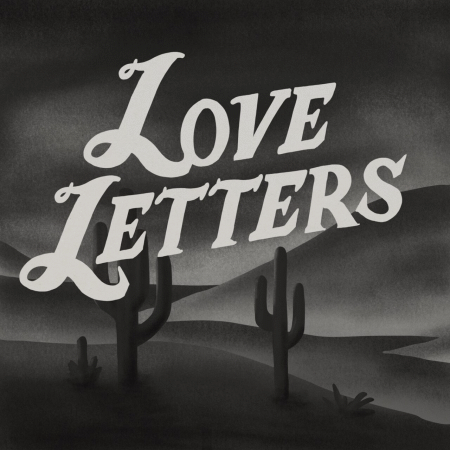 Naslovnu pjesmu ovog EP-ija "
Love letters
" davno su za Ketty Lester napisali Heyman i Young, film "Blue Velvet" iskoristio i masno unovčio David Lynch kad je Frank Booth zlokobno upucao Dennis Hoopera, a onda je odmah jasno da je riječ o cover radu. Tu su još 3 ne osobito znane "
I just don't know what to do with myself
" Burta Bacharacha sa skliskim stenjanjem podižući tugaljivu lamentaciju u jezovitu poetiku, zatim Elvin Bishopova "
Fooled around and fell in love
" s primjetnim medikamentima šekspirovskog monologa izranjavanog i razočaranog romantičara - ljubavnika i još ponajbolje ljubavno pismo s noir-jazzy jadikovkom Ray Nobla "
I very tought of you
" koja je najstarija, nastala još prije Drugog svjetskog rata.
Ovo svakako nisu vesela, optimistička i erotska ljubavna pisma, pa su zato uvijena u lagani dekor stalnih Ferryjevih suradnika - gitarista Chris Speddinga i Waddy Watchela, te pratećih vokala Fonzi Thornton s mračnim ugođajem Chloe Smith na klavijaturama, Tugg Nathan Currana na bubnjevima i Lucy Wilkins na violi. Stoga nije za očekivati neki naglašen plesni ritam, ovdje je sve sporo, tromo i starački drhtavo kao i sam Ferryjev vokal kojeg je nagrizao zub vremena, no ona vitalna spoznaja jest da se unatoč godinama i dalje voli bacati u izazove različitih vremena i žanrova koje umije kanalizirati u svoj, sasvim drugačiji opus.
Naslovi: 1.Love letters, 2.I just don't know what to do with myself, 3.Fooled around and fell in love, 4.The very thought of you
ocjena albuma [1-10]: 6

horvi // 23/05/2022