elika i ogromna karijera Yes koja je počela kada sam se rodio, prije pola stoljeća i više, došla je do one granice kada se gura na stare škrge. Danas više u postavi nema nikoga iz izvorne ekipe, a ova koja održava slavno ime još uvijek je u odličnoj sviračkoj formi s jako klimavim autorskim atributima.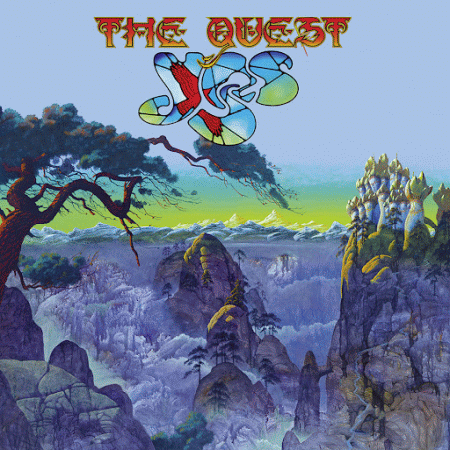 Ne treba očekivati da su nakon 5 decenija spremni za neke nove tehničke izazove. Nisu. Glazba im je i dalje ostala na onoj očekivanoj razini progressive rocka s kojim su zakovitlali čitav svijet, a vokal
Jon Davisona
održava prepoznatljivi Andersonov baršunasti tenor standard nastavljajući sukladnu shemu benda da koga nema, bez njega se može. U principu, ovakve bendove što su svojevremeno bili i dika, a i prezir jer se nisu uspjeli prilagoditi new-waveu izuzev onog čuvenog hita "
Owner of a lonely heart
" (1983, USA no.1, UK no.28) s Trevor Hornom na produkciji, velika većina fanova iz 70-ih je neprestano podržavala poput Pink Floyd i tu se nema što trabunjati.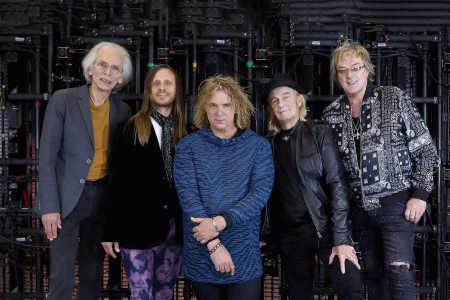 Album je dosljedno klasičan Yes kao da je izvađen iz živahnih, prozračnih prostora 70-ih s redefinicijom zvuka u uigranoj gitarističko-klavijaturističkoj spregi osvajajući tople vibracije dugačkih instrumentalnih pasosa u ritmovima vožnje i melodijskim fluktacijama koje, iskreno govoreći niti nemaju hrabrost, a niti bilo kakav poriv u nešto što bi zakovitlalo djelićak čuvenog "
Close To The Edge
" iz 1972., međutim ima u uvodnoj pjesmi "
The ice bridge
" s tri stavka ("
a) Eyes east, b) Race against time, c) Interaction
") ekološki osvještenu poruku koju je bend imao prije nekoliko desetljeća i sleđeno se zaustavio na teritoriju koji im je bio potpuno otvoren. Znani stil da Yes nikad nije davao ama baš nikakve otvorene lirske fakcije, a ponajmanje angažirane, ovdje su po običaju došle do one pretrpanosti ugodne glazbe za sanjarenje u kojoj osim izvrsnih sviračkih dionica nema konkretnog i adekvatnog sadržaja. Zaista je prekrasno čuti neke pjesme pojačane orkestracijama poput "
Minus the man
" koja sporadično istražuje opasnost umjetne inteligencije ili 8 minuta dugačke "
Leave alone
" (s također 3 stavka "
a) Across the border, b) Not for nothing, c) Wheels
") koji ispočetka šarmantno uvode u nešto nalik na world-music/ funk Peter Gabriela koji se poslužio nekim konfiguracijama Simon & Garfunkela, ali čarolija se ne održava dugo pretvarajući se i u onaj klasičan mainstream Huey Louis & The News, a to zaista nije potrebno revalorizirati s beskrajnim solažama 'za dušu'.
Od punog sata vremena ovog albuma s orkestracijma u ponekim pjesmama, nema onog obećanja koje se redovito očekiva od Yes da će napraviti najbolji album. Samo razvija poneko ljubavno pismo ("
A living island
" s naravno tri stavka "
a) Brace the storm, b) Wake up, c) We will remember
") nudeći vrlo lijepu digresiju onima koji su tijekom Covid-19 pandemije izgubili voljene iskoristivši da utrpaju i inspiraciju izoliranog koraljnog otoka, ah, gdje bi svi ljudi trebali biti stacionirani? Jest, balada je lijepa i radiofonična, no koliko takvih ima što pokušavaju održavati 'my heart&soul' in this crazy world?
Ukoliko dođete do ovog izdanja, iznenaditi će te se da je "
Mystery tour
" obična pop stvar nadahnuta The Beatles šablonom, tipičnim za domaće zabavnjake, lepršavi blues-rock "
Damaged world
" bi komotno mogao potpisati svaki naš kantautor s pratećim bendom (recimo od Đoleta do Matej Krajnca i pomalo zaboravljenog Zvonimira Varge), a "
Sister sleeping soul
" je, pak akustični country za Massima u nekoj novoj kolaboraciji s primjerice ostacima Novih Fosila ako su uopće zainteresirani za nove pjesme. Bili vi oduševljeni ili razočarani što Yes s ovakvom postavom rade samo na održavanju tradicije uglavnom detaljno pazeći da popune sve očekivane emocije lijepe progressive-rock glazbe, ne treba ulaziti u njihov šturi kontekst jer nema više niti dubinu osim zaista ugodne glazbe koja odavno nije opterećena ovim vremenom 21. stoljeća. Da ovakav album naprave neki ex-Yu bendovi kojima su bili uzor u 70-im, ali njih odavno više nema poput Indeksa, Time, Smak, ajde i Aerodrom i Drugi Način, možda bi moja percepcija bila nešto čvršća.
Naslovi: 1.The ice bridge a) Eyes east, b) Race against time, c) Interaction, 2.Dare to know, 3.Minus the man, 4.Leave alone a) Across the border, b) Not for nothing, c) Wheels, 5.The western edge, 6.Future memories, 7.Music to my ears, 8.A living island a) Brace the storm, b) Wake up, c) We will remember, 9.Sister Sleeping soul, 10.Mystery tour, 11.Damaged world
ocjena albuma [1-10]: 6

horvi // 02/12/2021