Zvuk vode, pripližavanje vremena kad svijest o samoći, skrivenosti, bježanje od opasnosti, prelazi u iskustvo sa ogromnim bolom i željom da se bude kući, neđe postoji određeni strah, pad duha, kao da atentatori svojim pokušajem ili izvršenjem iz nekih prostorija ostaju fluentni za nadolazeće loše postupke u praznim prostorijama, koji usljed ograničenja, u smislu slobode, postaju realizovani.
Realizovaće me prostor u kojem boravim, prespavaću nekoliko noći u tim uslovima, siromaštvo, oskudna odjevenost, skvot, nekako taj vodeni zvuk prilično nagriza ili eventualno postoji određeno iskustvo, nešto što na čovjeka djeluje zaštitnički, što neko možda želi da poremeti ili oduzme na određeni način, bilo da je kamerman, njegovo prisustvo u službi trgovine, dodjele, refleksija određene istine, osoba u čijem se deku nalaze gomile izgovorenih riječi koje neko, neđe, usmjerava da se obruše na nekoga. Mogu misliti, ulaze kamerman u kuću da snime neku proslavu, a on u dogovoru sa osobom koja ga je pozvala da snimi događaj obećava, provodi vrijeme, đe će u jednom trenutku da mu se uplati novac, a rodbina da postane svjesna snimka.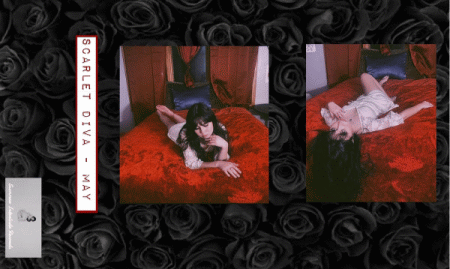 Nekako sav taj osjećaj je dovoljno prisutan da je u nekim umjetničkim tendencijama stvaranja taj oskudan momenat bilježenja potpuno nebitan. Taj "kvalitet"  ima određenu potrebu jurenja za nekim, ako on nije dovoljno kvalitetan da će jednostavno da ga prati loša aura, da jednostavno izgara. Ne znam, pomišljamo na neki osjećaj koji je prisutan kad se krećem iz pravca Bara za Ulcinj, osjećaj lošeg iskustva usljed gomilanja snimaka kojima je zastrašen narod,  kao da viču na njih, na kamermane da svo to snimljeno se uzdigne do određenog pravca djelovanja u kojem će početi da umjesto onog o čemu treba zapravo da pričaju, plamte, periodi provođenja na ulici, da hvataju osobu, jednostavno, kao poput vremenske kapsule drže ljude, uzdižu ih do određenog trenutka kad će da svjetlucaju dijamanti, zapljuskuju talasi, duvaju nebeski duhovi, koji će svojim zracima da prave kratere po zemlji, religiozno ljudi da se ujedinjuju, razmaženi Hrišćani, razmaženi Muslimani, razmaženi Jevreji...
Jednostavno u dubini svakodnevnih dodira udruženih u sugerisanju svjesnosti "ja te čujem" uz zvuke erotike svakodnevnog poluosmjeha, stvarima sitnicama iz čovekovog života koje su tu da se nađu osobi ako treba da se dodirne neko da uradi loše djelo jer se ta dimenzioniranja duha, svjesnosti, dostupnosti, svode na to komuniciranje međusobno, ta senzacija bićem sa televizije, novinarom, kao da je prosto "wow pojavila se osoba", a ja sam prilično usamljen i siromašan, jednostavno vođenje politike sa političkim prema onome što gledamo može u određenom smislu da dovede nepoznatu osobu na prag kuće potpuno zaslijepljenu distancom između novinara i osobe koja je u kući, a novinari u polujasno izgovorenim riječima sa malog ekrana šalju poruku tvojoj nedovršenoj misli dok slušaš kontinuitet govora, vijesti, dajući nekom drugom slušaocu i gledaocu pravo na bolji život, ne bi li čovjeka zadržali na toj religioznoj sentenci dobrog u kojem se to dobro svodi na legalnu upotrebu opojnih sredstava koja su svjedok njegove religioznosti. U tom smislu atentator ima osjećaj, dok se krećem kao da idem prema nekoj vatri, buktinji koja podiže tu određenu fluentnost. Nisam dovoljno siguran, ali vjerujem da je dobrim dijelom iskustvo poručeno. Jednostavno legalan je predmet žestoke provokacije. Mene. Prosto ljudi nisu suviše u svojim kućama doživjeli slobodu te u jednom trenutku počinje da se dešava nešto, kao da je jedan čovjek zid, drugi cigla... Obična fioka. Ne mogu da shvatim da čovjeka drže na određenoj napetosti misli u kojoj on susretom treba da bude isprovociran. Mislim Dino Dvornik je bio baš u pravu dok horda razjarenih ubica nije izletela iz kuća i pohrlila da ubija. Sve ovo je i on osjećao nekoć i pjevao o tome. Jednostavno ne mogu da se pomirim sa tim da ljudi mogu toliko nisko da vrijeđaju putem televizijskih ekrana skupljajući porciju imbecilnosti na tim foteljama i kaučima, stolicama, misleći da iz jednog bića oboljelog od melitusa ne može da se čuje džez.
Naslovi:
1.I 15:11
2.II 15:06
ocjena albuma [1-10]: 2

edo žuđelović // 22/01/2023