Još od trenutka kada su Manicsi stavili na svoju stranicu za download pjesmu "Underdogs" moje uzbuđenje je raslo. Da li je moguće da su ponovo uspjeli napraviti genijalan album? Izgleda da jest. Po mom skromnom mišljenju "Send Away The Tigers" je možda i najbolji album Manicsa ikad. što je poprilično hrabra tvrdnja kad u konkurenciji imate klasike kao što su "Holy Bible" i "Everything Must Go".
Manicsi su nakon što su odmorili od solo albuma, snimili album koji je na najbolji način spojio sve ono što su do sada napravili pa su tako "Underdogs" i "Imperial Bodybags" prava Holy Bible raspaljivanja, "Rendition" bi mogao se nalaziti Generation Terrorists. O genijalnosti ovoga albuma najviše govore pjesme kao što su "Autumn Song" te "I'm Just A Patsy" koje pomiču zvuk Manicsa nekim novim putevima a "Your Love Alone is Not Enough", vjerojatno najgora pjesma na cijelom albumu, jer opet toliko catchy da je svi pjevuše trenutak nakon što je čuju.
"Send Away The Tigers" je definitivno ultimativan album Manics-a ali s obzirom da su to oni u pitanju ni ne sumnjam da će to oni vrlo brzo sve iznova nadmašiti - super je imati takav bend koji te uvijek iznova iznenađuje.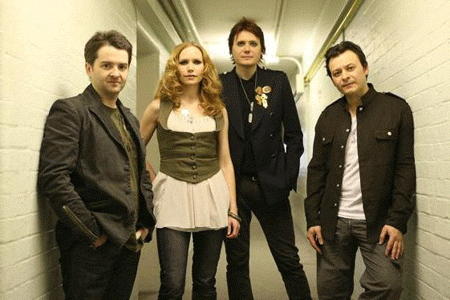 Ono što se najviše osjeti na albumu je kemija između članova benda jer na neki čudan način, toliko dobro zvuće zajedno, da na trenutke izgleda da prvi put sviraju zajedno.
Send away the tigers, novi album Manic Street Preachers, je po mnogočemu poseban album i ono što je najvažnije, Manicsi su napokon uspjeli napraviti album koji će učiniti da i onaj mali preostali dio fanova koji su na svaki njihov uradak, klimali glavom s neodobravanjem, i govorili "Nije to kao kad je tu bio Ritchie", nestanu.
1. Send Away The Tigers
2. Underdog
3. Your Love Alone Is Not Enough
4. Indian Summer
5. The Second Great Depression
6. Rendition
7. Autumn Song
8. I'm Just A Patsy
9. Imperial Bodybags
10. Winterlovers
11. Working Class Hero
ocjena albuma [1-10]: 10

kris // 17/04/2007