U nepunih 5 godina po treći puta dolaze nam u Zagreb jedni od ponajboljih electro-industrial majstora, švicarski The Young Gods. Ne čekajte niti momenta, odmah trk po karte, možda ih neće biti dugo u pretprodaji...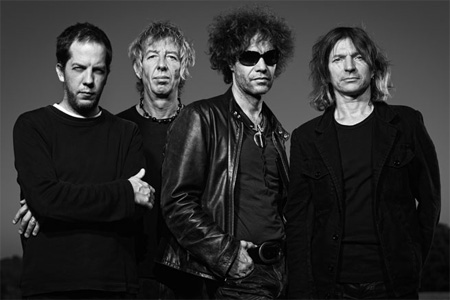 The Young Gods
O njima ne treba puno okolišati. Da su majstori electro-industriala s avangardnim rock predznacima i psihodeličnim učinkom, zna se još od sjajnog debija "The Young Gods" iz 1987. kojeg su Melody Maker, Sounds i njemački Tip proglasili albumom godine, a kako su u dugačkoj karijeri nanizali 10 studijskih albuma i 5 odličnih živih koncertnih zapisa uz dvije kompilacije, svako rangiranje kvalitete njihovih radova je suvišno. Ipak, najširem krugu publike ostali su upamćeni po velikom hitu "Skinflowers" iz 1992. koji se vrtio i na MTV, a album "T.V. Sky" im je postao najtiražnijim artiklom dosegnuvši UK no.54.
Momentalno promoviraju sjajan, nedavno objavljeni album "Everybody Knows" koji je posvećen majci prirodi, te dolaze sa The Prodigy gitaristom Vincent Hannijem. Uz ovaj studijski album, objavili su ovih dana trostruki DVD/CD pod nazivom "Limited Box" sa zapisom tri koncerta "Griots And Gods" u suradnji sa čuvenim Dalek, "With The Lausanne Sinfonieta Live" sa simfonijskim orkestrom i snimak sa turneje "Super Ready/ Fragmente Tour" iz 2007.
Pretprodaja karata kreće od 20.I 2011. po cijeni od samo 65 kn, a ako ih kojim slučajem ostane na dan koncerta, tada će iznositi 80 kn.
horvi // 12/01/2011