U sumrak reunion-a velikih Jesus Lizard, Touch and Go je prije nekoliko mjeseci objavio prvih pet ostvarenja ovog čikaškog kvarteta u remasterizovanoj verziji na vinilu (kompletan katalog koji su za njih objavili osim Lash ep - a).
Pošto je na Terapiji prije određenog vremena
objavljen kompletan pregled diskografije
The Jesus Lizard, ovom prilikom ćemo se samo ukratko zadržati na ovim remaster izdanjima.
Gromoglasno najavljivani, ovi remasteri objavljeni su manje - više kao special edition. Svaki od njih urađen je u obliku gatefold cover - a sa dodatnim liner notes koji se sastoji od pregršt fotografija kao i veoma interesantnih izjava članova benda o fazama i dogodovštinama koje su ih pratile tokom prvih godina postojanja. Naravno, tu su i lyrics.
Ipak, najbitnija karakteristika ovih izdanja je u svakom slučaju fenomenalno urađen remastering, bez izuzetka svih navedenih albuma (Steve Albini, Bob Weston - čitaj Shellac).
Vinili zvuče jednostavno fantastično, tako da ponovno otkrivanje bisera poput Then Comes Dudley, Seasick, Slave Ship, pretstavlja nezaboravno iskustvo.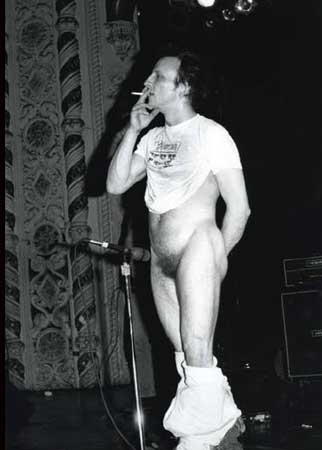 Posebno interesantno zvuči, u ono doba neshvaćeni, Down. Sve njegove experimentalne karakteristike ovde dolaze do svog potpunog izražaja, tako da je ovo izvrsna prilika da ovom albumu date još jednu šansu.
Još uvijek nije pozanto da li će u reissues seriji da se nađe mini lp Lash, ili da li će Capitol objaviti reizdanja long out of print albuma Shot i Blue.
Ostaje samo nada da novogodišnji koncert The Jesus Lizard, ipak neće biti definitivni poslednji oproštaj, kako je David Yow do sada najavljivao.
Ako se to ipak desi, ovi remasteri su najbolji mogući testament jednog od najvažnijih bendova 90 - ih!
NABAVITI!
putnik // 20/12/2009