Evo jos jedna recenzija vezana za ovogodisnji Mercury Prize! Bas nas je krenulo!
S jedva nesto manje hype-a nego sto je to bio slucaj s Florence + The Machine, docekan je debut album novog electro dvojca La Roux. Formiran po sistemu Pet Shop Boys-a, ovaj dvojac se sastoji od upecatljive Elly Jackson i covjeka zvanog Ben Langmaid kojega ja jos nisam nigdje uspio vidjeti.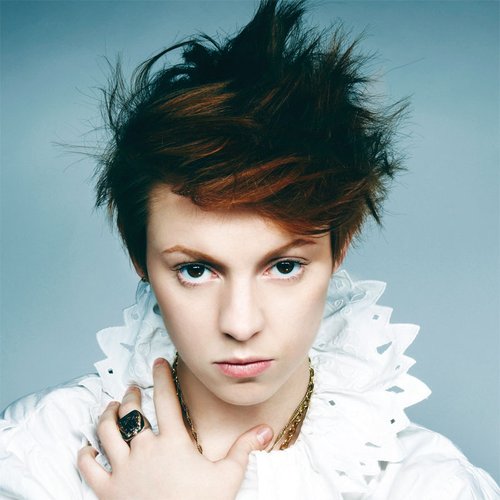 La Roux
Znaci Elly Jackson je nesto kao Neil Tennant a ovaj Ben ima ulogu onog drugog koji stoji u pozadini sa synthom:) Kao utjecaji se navode raznovrsne 80s legende kao sto su recimo Eurythmics, Depeche Mode, The Human League, Yazoo i Prince, ali su srecom La Roux ipak malo bolji od vecine spomenutih.
Naime, La Roux the Album je stvarno ugodno elektro pop djelce koje super pase na svu ovu vrucinu i ljetne radosti. Kao sto to obicno i biva, najlakse u uhu ulaze single-ovi pa su tako Bulletproof i In For The Kill prave ipod hitcine. Ipak, kad se sve pogleda vjerojatno ce se uskoro La Roux utopiti u masi bezbroj bendova jer nema tu neke trajnije vrijednosti pa tako bar zasad uzivajmo u ovome albumu i gravity defying frizuri Elly Jackson.
ocjena albuma [1-10]: 7

kris // 17/08/2009