'
Ovdje smo sada i mrzim to 21. stoljeće
', bitan je komenar frontmena
Peter Coynea
glavnog capo di tutti u ovome gangu nakon što je dobio dva nova gitarista
Wayne Vermaaka
i
Richie Simpsona
. Burazer mu Chris napustio je postavu još 2016. i od tada je Peter jedini originalni mafijaš, no unatoč turbulentim promjenama (2019. je otpustio čitav bend nakon Rebellion Festivala jer nisu imali mnogo volje za snimanje novih pjesama!), i ovaj mafijaški album ima onaj čvrsti punk-rock izvornik uredno sređenih pjesama, nimalo banalnih, a opet, vrlo primaljivih i gitaristički nabijenih.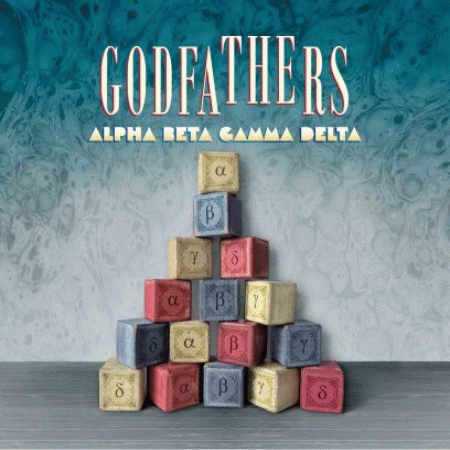 Ranije je isuviše često znao isijavati emotivnim stihovima previrajući po ranjenom srcu i melankoliji ljubavi & seksa svaki put se nakon poljupca brisajući poput pravog gangstera, međutim ovdje kroz 13 pjesma razmatra svijet današnjice s jedne perspektive kao da stoji na završnici života. Razočaran je novim tehnologijama koje oduzimaju prisnost, mobitelima i internetom (tema "
I hate the 21st century
") komentirajući da je danas važnije znati kakve gaćice nosi najpopularniji engleski bračni par nego li odabir grijanja vlastitog doma ili izbor prehrane vaše djece sažimajući okrutnost medijskih pompi koje stvaraju abnormalno katastrofalne zablude.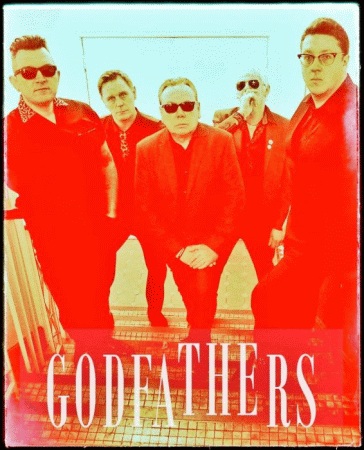 The Godfathers - novi mafijaši u bandi © 2022
Van svake sumnje, ovo je evidentan proizvod vremena post-pandemijske krize morala, ekonomije, politike i društvenih floskula prikazivajući sumorno stanje kroz poneku ironičnu pjesmu s jasnim podsmjehom poput "
OCD
" pokazivajući problem mentalnog zdravlja, pa nevolje izbjeglica koje traže prihvaćanje sredine u kojima su se našli (drugi singl "
Midnight rider
") ili posvijesnu želju za ubojstvom u očekivanju vlastitog promaknuća na svakodnevnom poslu ("
You gotta wait
").
Prvi singl "
I'm not your slave
" se razmeće upravo s tipičnim potresima promjena svjetonazora koji više nimalo nisu nalik onima iz daleko sretnijih vremena, a mnogo ledenih senzibiliteta nakalemljeno je u temama "
There's no time
" i "
Bring on the sunshine
". Jedino se koliko-toliko uočava zabavnija strana u "
Lay the money down
", ostalo je vrlo apatično beznađe s dvije zadnje pjesme "
Dead in Los Angeles
" i "
I despair
" napadajući hollywoodski vakum, korumpirane političare, bezdušne bogataše, pohlepne kapitaliste i svjetske vođe optužujući ih za ogromnu krizu morala umjesto da se nakon dvije pandemijske godine život vrati u nekakvu normalu, spremni su svijet povući u još dublje ambise - '
možda smo protiv njih, ali imamo sebe
'.
Dakako, ovdje se ne može i ne treba očekivati neki generički energičan punk: njegov duboki sugestivan vokal je i dalje funkcionalan, a mjuza tipična i prepoznatljiva godfatherovska s kombinacijama post-punka, rocka i ponekim psihodeličnim intervalima. Elem, glavni kum i dalje ima vitalnu riječ i pesnicu kojom lupa o stol da ovaj svijet ne vrijedi ni pišljiva boba - '
mobile phones, TV, soldiers and bombs - the shit's got real
'. Uostalom, nikome više ne vjeruje ništa. I ovaj album je, kao i prethodni objavio na vlastitoj etiketi.
Naslovi: 1.Alpha beta gamma delta, 2.Bring on the sunshine, 3.You gotta wait, 4.I hate the 21st century, 5.OCD, 6.Midnight rider, 7.Straight down the line, 8.Lay the money down, 9.Tonight, 10.I'm not your slave, 11.There's no time, 12.Dead in Los Angeles, 13.I despair
ocjena albuma [1-10]: 7

horvi // 16/09/2022