Slušajući album možemo osjetiti kako je do tad teorija snova postala moguća i u muzici, a da nas ne preduhitri mogućnost postojanja knjige tj. nauke, već i muzike koja će nam privući pažnju svojim naučnim dojmom, onako kako je ona dostupna u smislu postojanja ovog izdanja. Prava prekretnica u umjetnosti u kojoj može da dominira nauka. Vraćajući se na same početke dub techna, a i techna uopšte shvatamo kako je muzika na albumu"na klackalici" između ta dva žanra, a opet prožimanja istih. Autor je tvorac izraza "illbient".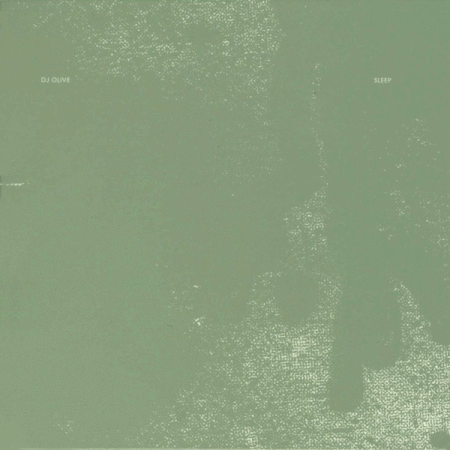 Na Bandcamp-u za ovaj album stoji da je to prva tableta za spavanje, "DJ Olive - Sleep" ručno upakovana od strane umjetnika. Jedan snimak od 48 minuta. Sleep potiče još iz septembra 2001. i tog meseca je pušten prijateljima DJ Olive u Njujorku kao ručno na pravljen CDR. Sleep je komponovan u studiju DJOlive u Bruklinu, Skin Tone Riddles tokom mnogo godina i sastavljen kao kontinuirana pilula za spavanje septembra 2001.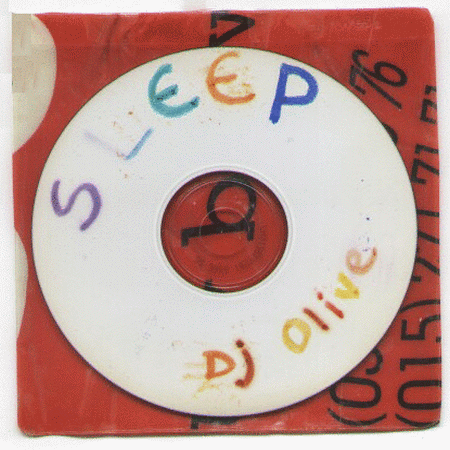 Ovo izdanje je bilo početak dugog istraživanja DJ Olive ideje o neutralnoj muzici kao leku. Sleep je objavljen na Room40 2006. Objavljen Januara 11, 2014. godine na Bandcamp stranici DJ Olive.
Prilično utišano izdanje, za razliku od drugih izdanja koje bi pustili da slušamo na 100% pojačane zvučnike laptopa, a da ne bude prejako, čak onako kako bi mi podesili da bude normalno. Kolebanje zvuka sa miješanjem raznih ambijentalnih zvukova, kao da je umjetnik obični operater koji će da pojača samo prikupljene zvuke i omogući im da opstanu određeno vrijeme, radeći na ideji sleep u konkretnom slučaju. Ono što možemo primjetiti na ovom albumu jeste drive, koji postoji kao opcija na određenim gitarskim pojačalima. Mislim da neko ko ima pri ruci takvo jedno pojačalo inspirisan ovom muzikom može nastaviti sam da istražuje. 48 minuta suštine, koja se prodaje u prodavnicama instrumenata i u prodavnicama muzike, ili na adresama dostupnim za preuzimanje albuma "DJ Olive - Sleep". Ne, nije reklama za platforme na kojima možemo preuzimati muziku. Greška je samo problematizovanje naslova sleep vezano za prisustvo muzičara koji sviraju drive na pojačalima, ideje i prakse u tehničkom smislu. Na tom tragu shvatam kolika je bliskost s njim ako se uzme u obzir i ta činjenica,koja ako se zanemari dobija smisao onoga što je on zapravo htio da kaže ovim djelom, a to je stvaranje sna tamo đe dopiru problemi da se on riješi, a na kraju izgleda jedino ljubav prema muzici to pobeđuje, da jeste patetično što sve vi shvatate i interesujete se za problem da će da vas prekrije prava lavina sveopšteg neraspoloženja i mržnje prema Vama. To bi značilo da iz nekog razloga za Vas ne postoji ulaz.
written and produced by gregorasch aka dj olive the audio janitor at skin tone riddles brooklyn 2001 (c)&(p) g. asch 2006
additional production from Once11 platas& escape art healy
mastered by scotty hard
ocjena albuma [1-10]: 10

edo žuđelović // 03/07/2022