Kada nije u ekipi s
The Invaders Of The Heart
, ovaj čuveni bas gitarist, nekadašnji originalni član
Public Image Ltd.
, stvara zajedno sa svojom porodicom u obiteljskom bendu
Family
. Kao član istočnjačkog reda, s obzirom da mu je druga supruga
Zi Lan Liao
originalna Kineskinja i svira guzheng, verziju citre s 26 žica, kroz pandemiju od proljeća 2020. naovamo, osmislio je novi album, relevantni nastavak "
Chinese Dub
" iz 2008. Inače, nju je po prvi puta predstavio još 1998. na albumu "
The Five Tone Dragon
" gdje je gostovala u dva dugačka instrumentala dovitljivo se prošetavši alternativnim rockom, synth-popom, contemporary jazzom, modernom klasikom i avangardom.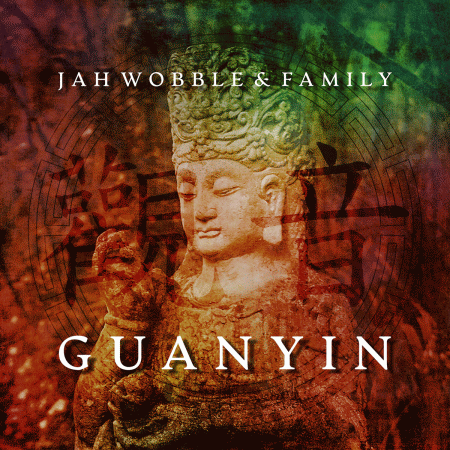 Malo je i tužno što njegovi radovi u zadnjih desetak godina bivaju potisnuti na marginu zbivanja u pop glazbi jer je on jedan od vrlih pionira world-music scene, a i vješt manipulator s dub tehnikom u realnom vremenu s organski analognim pristupom. Na ovome albumu od 45 minuta se obraća na veliko kinesko žensko božanstvo Guanyin, po naški bi se reklo 'Božica milosrđa' i prolongira jedinstvenu mješavinu kineskog folklora i zapadnjačkog stila u kome se ponajviše osjeća, dakako, dub, funk i post-punk. Njegovi sinovi
John
i
Charlie
, kineskim imenima
Tianqi
i
GZ Tlan
su zaduženi za bubnjeve, udaraljke, klavijature, kineski dulcimer, kinesku violinu i vokale, a supruga uz citru barata flautom, harfom i ponegdje zapjeva na kineskom i engleskom. Sam Wobble se posvetio isključivo Fender Precisionu, svojoj staroj bas gitari koju je imao kada je počeo svirati sredinom 70-ih godina.
Zvuk je visokih produkcijskih standarda: ponegdje se čak učini da je sampliran i obogaćen elektronikom, međutim nije. Naslovna "
Guanyin
" od punih 8 minuta izvire iz sitnih odjeka kineskih udaraljki i nježnih staccata harfe protežirajući kineski melos uronivši u psihodelični plesni dub, a pravi kineski plesnjak dolazi u narednoj "
Dim Sum
" s repanjem na kineskom. Fuzija s d'n'b tehnikom je "
Wushu demon
", klasični reggae/ dub "
Yangqin dub
" koji će asocirati i na kompjutersko-kibernetičke cake, pa ima i post-punk/ funka u "
Guangzhou funk
", rasplesanog world-music funka "
Trinidadian chinese new year
", dok je na kraju zadnjih 6-7 minuta rezervirano za kineske pentatoničke finese "
Dance of Yao
" i "
Dance of Yi
". Čitav album je uvijen u iznimno lijepe kineske melodije, ima svoju izvornu, nepatvorenu originalnost i kao takav je nezasluženo neprimijećeni biser globalne world-music scene. Valja se samo nadati da će s vremenom biti otkriven, no ne treba previše očekivati. Wobble je toliko toga izvrsnog i sjajnog objavio da je auditoriju, medijima i kritici naprosto dosadan s količinom albuma: godišnje ih zna realizirati po nekoliko, a hiperproduktivnost je često uzrok zanemarivanju umjetničkog integriteta.
Naslovi: 1.Guanyin, 2.Dim Sum, 3.Wushu demon, 4.Yangqin dub, 5.Long road, 6.Guangzhou funk, 7.Silk road dub, 8.Trinidadian chinese new year, 9.Dance of Yao, 10.Dance of Yi
ocjena albuma [1-10]: 8

horvi // 29/05/2021