Slow, introductory Intro becomes beautiful, title song of the album, Goodbye. Typical THE CZARS song, which in a best possible way reflects that "the emperors" had nothing bad happening for them in the past few years. Moreover, here we can say - the older the better.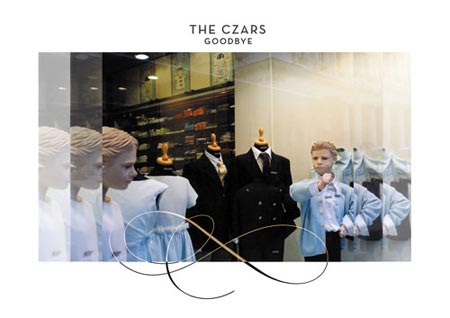 "Catchy" part of Goodbye...
Goodbye Goodbye
I Love to see you fade and die
I Love to see you kicking
Screaming as you try to reach the sky to fly
... coming from vocal "emperor" John Grant, it sounds as if nothing better was ever subject of the singing. But, this is only until we reach the next song. The first single, Paint the Moon, brings out memories of too early gone band TARNATION (whose singer Paula Fraser, assisted THE CZARS on earlier albums). On this album Sara Low, the DEVICS singer took the same role by participating in Hymn, My Love and Trash and Julie Monley, the guitar player's sister sang in a beautiful Little Pink House, on which you can also hear the legendary jazz trumpet player Ron Miles.
Dedication to the Russian tradition and culture may be noticed in My Love, where part of the cartoon movie My Green Crocodile of Vadim Kurchevski was used. Songs are simply coming one after the other and then in I am the Man the verse comes...
I'm not just a man
I am the man you can't have
I need something else
And you are the one who can't help
Perfection!!!
It would be needless to compare this album to the earlier ones, because each of them gives us something special, and for the title song "goodbye", one hopes that this is not the final goodbye but only temporary, until the next album (or until we meet again).
Therefore I end this story with same words as for the previous album - You can neither get fed up with them, nor bored, you may only enjoy beautiful songs and ballads.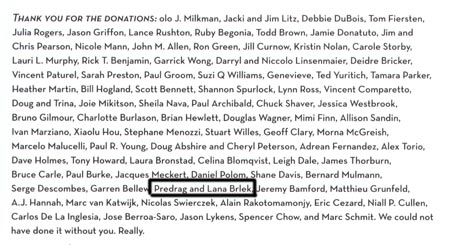 some known names on the cover of the czars album
grade [1-10]: 10

pedja // 01/11/2004