Prvo su bili The Sisters Of Mercy. Ne, prvo su bili Dead Or Alive i kojekave grupe. Pa su Wayne Hussey i Craig Adams odlučili otići iz The Sisters Of Mercy i napraviti svoj bend. Nazvali su ga The Mission.
BIOGRAFIJA
Zbog sličnosti s jednim bendom iz USA, morali su dodavati UK iza imena. Dakle njih dvojica uzeli su Simona Hinklera (ex. Artery) i Micka Browna (ex. Red Lorry Yellow Lorry) i uskoro po osnivanju otišli na turneju s The Cult. To im je donijelo puno dobrog, pa su tako iste godine (1986.) izdali odličan debi album "GODS OWN MEDICINE". Pjesme kao što su "Stay With Me", "Severina", "Wasteland" obilježile su razdoblje goth-rocka i darkerske ere u svim dijelovima svijeta.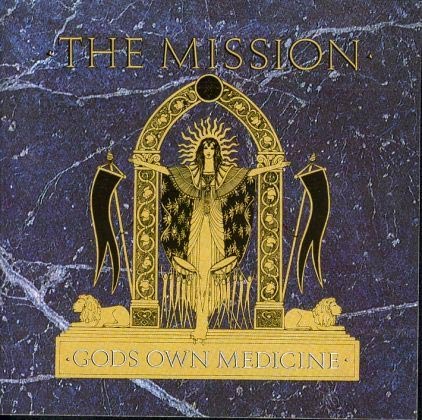 Uslijedile su odlične i plodne godine s albumima "THE FIRST CHAPTER" (s hitovima "Serpent's Kiss" i odličnim obradama Youngove "Like A Hurricane" i "Dancing Barefoot" od Patti Smith), "CHILDREN" ("Tower Of Stength", "Beyond The Pale" i meni odlična "Hymn /For America/"), "CARVED IN SAND" ("Butterfly On A Wheel", "Deliverance" i "Into The Blue") i kompilacija b-strana i drugačijih verzija "GRAINS OF SAND" ("Hands Across The Ocean", prekrasna balada "Kingdom Come (Forever & Again)" i zajebantska "Mr. Pleasant").
Tu u naponu snage, u sklopu turneje dolaze i u Zagreb (22.10.1990.) i s predgrupom Let 3, rade strašno dobar koncert. No, slava donosi i probleme, pa ih ubrzo napušta originalni gitarist Simon Hinkler, a album "MASQUE" koji objavljuju nije bio prihvaćen ni od kritike ni od publike. Iako, što se mene tiče, tu ima jako dobrih stvari, npr. "Like A Child Again", "Shades Of Green" ili pak "You Make Me Breathe".
U hibernaciji i dok neznaju što će i kako će, objavljuju odličnu kompilaciju singlova "Sum & Substance", a nakon toga s potpuno promijenjenom postavom (ostali su samo Wayne i Craig) objavljuju dva ultraloša albuma "NEVERLAND" (1995.) i "BLUE" (1996.).
K sebi su došli tek pet godina poslije snimivši odličan album "Aura". Prvi singl "Evangeline", može stati uz bok hitovima s kraja osamdesetih. Ostale pjesme, kao što su "Shine Like The Stars", "Mesmerized" ili "Dragonfly", nastavljaju tim putem i mogu reći da se The Mission nisu samo vratili, već da su se vratili u velikom stilu. U postavi su "vječni" Wayne (vokal i gitara) i Craig (bas i prateći vokali) i Scott Garrett (ex. The Cult) na bubnjevima, a na turneji uz pomoć Kirka Brandona (ex. "Theatre of Hate" i "Spear of Destiny"), umjesto najavljenog Mike Petersa (ex. The Alarm).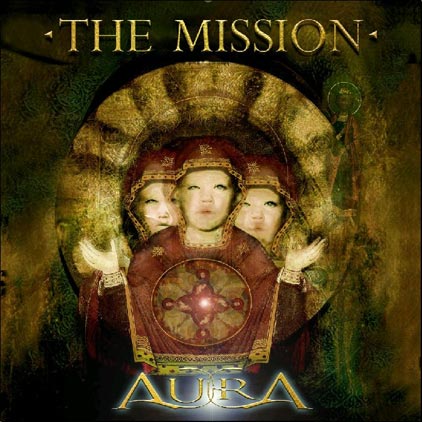 Ne preostaje drugo nego otići u Tvornicu 12.02. Tim više što su im predgrupa odlična riječka grupa Grad.
Odabrana diskografija:
"God's Own Medicine" (1986)
"The First Chapter" (1987)
"Children" (1988)
"Carved In Sand" (1990)
"Masque" (1991)
"Sum & Substance" (1994)
"Salad Daze" (live BBC Radio Sessions, 1994)
"Aura" (2001)
pedja // 04/02/2002