Ukoliko ste zbog udaljenosti Beograda propustili pohoditi ovaj "koncertni događaj kojem je trebalo prisustvovati" ili ga želite ponoviti, imate priliku za popravni u dosta bližem Grazu.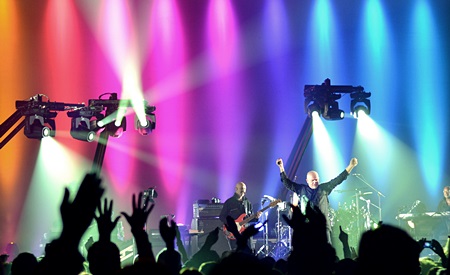 Peter Gabriel, live in Beograd, 2013 © Edi
Nakon hvaljenog koncerta pred više od 10.000 fanova u Wiener Stadthalle Peter Gabriel ponovno dolazi održati još dva koncerta u Austriji: 23. studenog u Stadthalle-u u Grazu i 24. studenog u Salzburg - Areni.
Proslava 25-godišnjice najuspješnijeg Gabrielovog albuma "So" s megahitovima poput "Sledgehammer" i "Don't give up" tako je ušla u svoju treću godinu, jer turneja "Back to Front" zbog velikog uspjeha ne posustaje. Album "So" Peter Gabriel izvodi s izvornom postavom koja ga je i snimila: David Rhodes na gitari, Tony Levin na basu, David Sancious na klavijaturama i bubnjar Manu Katche.
Nažalost Peter Gabriel sa svojom
"Back to Front" turnejom ipak nije stigao k nama u Zagreb prošle godine
, a svi koji su se odlučili otići na zamjenski koncert u beogradsku Kombank Arenu potvrdit će vam o kakvom se velikom propustu radi. Pravi spektakl zvuka i scenografije u kombinaciji s toplim prijemom od strane publike (
galerija s koncerta
). Tijekom dvostanog nastupa osim izvođenja albuma "So" u cjelosti, prošarao je cijelom svojom karijerom pa je to prilika za čuti i nezaboravne hitove poput "Solsbury hill", "Biko", "Shock the monkey", "Digging in the dirt" i ostale.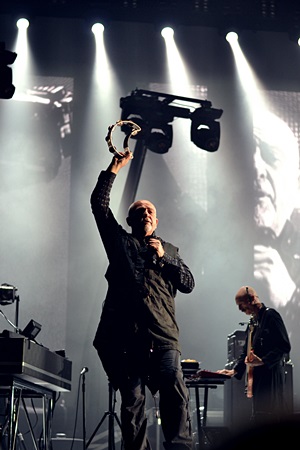 Peter Gabriel, live in Beograd, 2013 © Edi
Zanimljivost vezana uz Petera Gabriela jest da nakon što je u Rock and Roll Hall of Fame primljen u 2010. kao jedan od izvornih članova Genesisa, 10. travnja ove godine dobio je tu čast da je primljen po drugi put - ovaj puta kao solo umjetnik!
Peter Gabriel - Digging in the Dirt (Back to Front - live at O2, London, 2013)
Ulaznice za oba koncerta možete nabaviti u
sustavu Eventim
.
bir // 18/08/2014