Interesantno izdanje koje se izdvaja iz svega što u suštini znači noise i industrial muzika, a jeste nešto bučno u smislu da je posrijedi neki "ološ", neka amplifikacija, ali suviše je blisko poimanju noise muzike na način na koji je to
Sonic Youth
naglašavao, Sonic Youth samo kao jedno od mnogih imena koja čine taj noise dovoljno umjetničkim izrazom, da to ne podrazumijeva samo buku. Interesantno je poimanje jednog muzičkog žanra čije ime znači buka ali on to nije u svakom slučaju po glasnosti, mada zna da bude glasna, jer zašto ne bi samo značenje riječi bilo prevedeno u smisao "dok reflektujemo postojanje kao instrumentalisti koji imaju ispred sebe neki dio muzičke opreme koji možemo da podesimo tako da ako ga pritisnemo čuje se jaka buka"...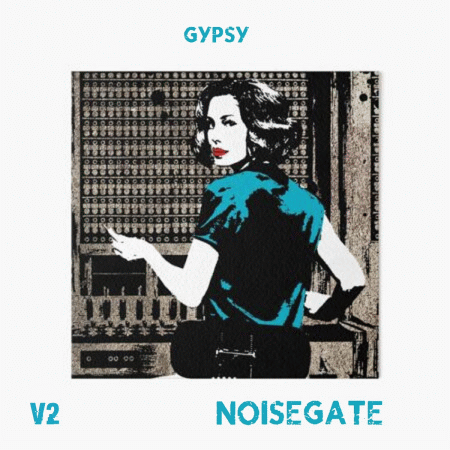 Apsolutno možemo početi sa
Gypsy
-jem da bismo upoznali svu suštinu postojanja, mogućnost, kako to instrumentima može biti opisana noise muzika, ono što se dešava dok slušamo noise. Zaista jedan rez po toj buci i pogled u njenu anatomiju i fiziologiju, ilustrovanje u vidu muzičkog izdanja koje možemo da doživimo i osjetimo. Iznenađenja su toliko intenzivna da nas zapljuskuje osjećaj da nismo u pravu zato što muziku koju čujemo smatramo noise. Eto, jedno izdanje koje se izdvaja, mislim "
Four Tet
", "
John Frusciante
" i mnogi kojih se ne mogu sjetiti su u tome, slušamo nešto što je sasvim drugo od onoga o čemu razmišljamo, ta neka konverzija sebe u kojoj mislimo, bavimo se imaginacijom, sklapamo poeziju. Dovoljno je da postoji nešto što je dostupno, a teško se da dokučiti što je to, to je ustvari noise. Ne možemo osporiti nikome potrebu da se bavi muzikom i spaja djelove od kojih proizvodi jedan period, a u toj kontradikciji jako zabranjiv od strane ljudi koji ga proizvode. Priznajem da sam bio jedan dio života u tome, mislim ako bih u dosadašnjem životu podijeljenom na periode morao da izdvojim jedan, to je svakako taj koji bi bio najbolja inspiracija za dalji život. Hvala Gypsy.
Naslovi:
1.Noisegate (V2) 54:05
ocjena albuma [1-10]: 10

edo žuđelović // 17/03/2023