Ovo izdanje
music.apple.com/us/album/sharemaster-ep/1234190782
, na kojem sam druga polovina, benda koji najvjerovatnije neće postojati više, je drugo izdanje za tu godinu koje je nastalo spontanim sastajanjem mene i kolege
Bogdana Raičevića
, na jednom laptopu koji je Bogdan često nosio, a na koji je je bio instaliran FL studio.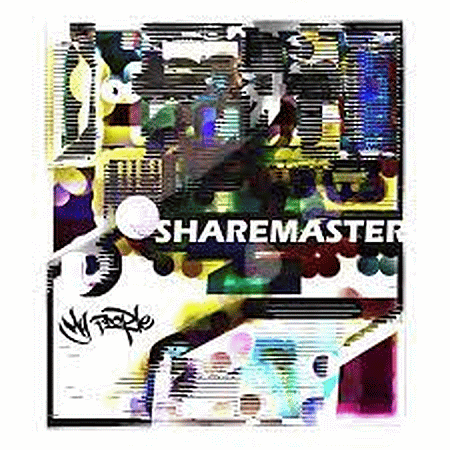 Mislim da je ovo izdanje najbolje pogodilo suštinu samog
illbient
pravca muzike. Jeste da je Podgoričko izdanje, ali mislim da bi se dobro uklopilo u neku izdavačku kuću iza koje stoji
DJ Olive
, koji predstavlja idejnog tvorca žanra. Možda će zvučati malo nametljivo ali mislim da bi to izdanje definitivno i bilo dio te priče da je sam žanr osim što je nazvan određenim imenom istrajao i razvio se kao što je to dubstep. Nešto je i u tom periodu u Podgorici počelo da se dešava sa nas nekoliko autora, a sve pod istim uticajem svega onoga što je uticalo na novu muziku u cijelom svijetu. Ne znam kako bi to drugačije opisao osim nova muzika. Ima raznih noise muzičara, drone, metal koji neskriveno iskazuju želju, a i svoje nastupe tako doživljavaju, kao seminare nove muzike, jer se mnogo toga više u umjetničkim smislu dešava u samoj grupi ljudi koji nastupaju, neki neskriveno neki skriveno. U Hrvatskoj je bio jedan takav event
NO Jazz Festival 2009
godine
http://www.terapija.net/njuz.asp?ID=7331
. Ako želimo razumjeti što se dešava u vezi nove muzike najbolje bi bilo da se malo bolje istraže i preslušaju izdanja tragom tih autora, a ja ću se potruditi u izvjesnom periodu da napišem nekoliko recenzija albuma koji bi najbolje opisali to o čemu mislim kad kažem nova muzika.
Naslovi:
1.Tyregs
2.Tyregs - P49 MIX
3.Tyregs - Xx1 MIX
4.Tyregs - MMI MIX
ocjena albuma [1-10]: 10

edo žuđelović // 18/11/2022