MC u pravi Evropski zvuk šumova, raznih dubina basova, sa više interesantnih zvukova. Mogućnost snimanja, hvatanja me pomalo podsjeća na košmar station to station, koji je čak Bowie snimio nazvavši tako album, da se uhvatiš za glavu dok gledaš srednjoškolca koji je tek upisao srednju.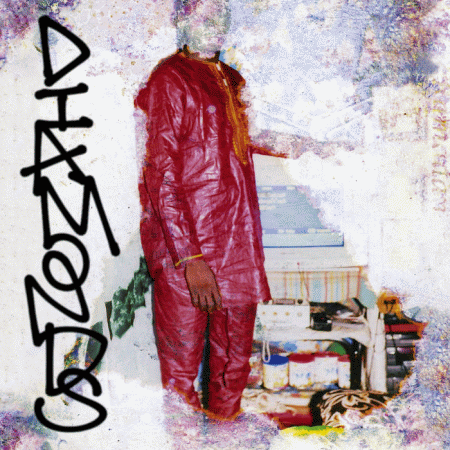 Posvijećen rad na zvuku s tim što danas je toliko moguće viđeti toga na internet kad je sama senzacija s instrumentima u pitanju - što je na kraju najbolja reklama za proizvođača. Mislim da se dobro uklapa u srž Evropskog hip hopa i repa. U samom zvuku nema puno toga što bi nas podsjetilo na muziku koja je stvorila hip hop i rep već neki Evropski ulični stil, izuzetno dobar, nema ritam mašine u dobrom dijelu albuma, bubnjeva.... Ne na nekom brdu sa kojeg posmatramo panoramu grada i pričamo, već konkretno ulice, ne baš bivše Jugoslavije, već neko razmišljanje, način, kojem težimo kao Evropljani.
Što će biti s nama to se niko ne pita osim nas samih koji vjerovatno treba da radimo na tome. Dok se osjećamo dovoljno zaglupljeni dosadašnjim, ovaj album dobro paše - ni u čemu drugom ne uživam slušajući osim u Evropskom stilu. Pomalo se pojavljuju i ritmovi, ali samo njen stil. Neki miris jambolije se osjeća u trenutku. Mislim da li su dovoljno patosirali naboj repa na tuču, koji iskreno repere dovodi do fizičkih okršaja u sredinama koje su bile pune nasilja, jednostavno izbacuje to u prvi plan kao neko opredjeljenje, da li treba razmišljati na taj način kad je muzika u pitanju ne znam, ali se to na ovom albumu samo nameće u miksu albuma, čim pokušavam da razmislim o tome uslijedila je pjesma koja zapravo sukcesivno djeluje na to moje razmišljanje u vidu remiksa. 
Naslovi: 1.Diamonds, 2.Djole, 3.Milawoe, 4.Ahodje, 5.Ahouadjo, 6.Diamonds Dhangsha Remix, 7.Diamonds Extended Instrumental, 8.Diamonds Remix Instrumental
ocjena albuma [1-10]: 10

edo žuđelović // 08/08/2022