Noise rock sa elementima math rock-a. Jedno vrijeme jako svirana muzika, omiljena među bendovima. Interesantan noise u jednom bendu,ako bi spustili bubnjeve u miksu dobili bi vanvremeni noise sa oštrinom gitara, dok još stambeni prostori nisu bili pokriveni wifi signalom do te mjere u kojoj je to danas.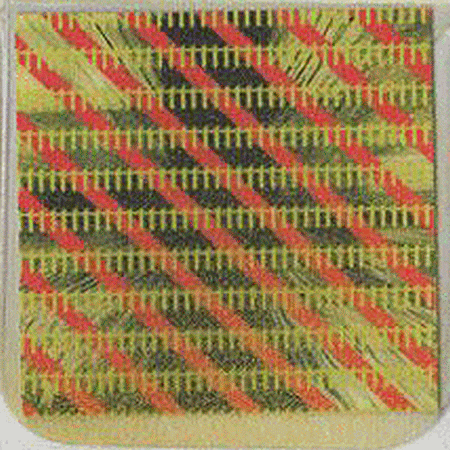 Iskustvo života na nekim albumima je toliko naporno da se ne bi ni slušali ako bi smo ih zbog toga slušali -kao da nismo s ove planete. Gitara dominantna u nekim konstruktivnim pokušajima ili jednostavno opšteg stava, trenutka, benda, da jednostavno osluškujuje dno drugo i pokušavaju razmišljati o ozvučenim stranama efekta, žice... Kao da sam ušao u polje žuke i tražim onaj isti osjećaj iza ogledala neke novoizgrađene visokospratnice, gledajući u predvečerje. Instrumenti jednostavno zvuče kao da su ušli u učionicu za muzičko i iskoristili trenutak nepažnje domara i profesora i pokušavaju snimiti nešto.
Snimili su jedan komad, u jednom komadu sve, vjerovatno sa idejom da na kraju podijele na nekoliko pjesama,ali je na kraju sve ostalo tako. Nije baš bubnjar koji bi svirao podjednako dobro sa drugim muzičarima, već član benda koji svira bubanj, vodi majku da da krv i jednostavno joj je privržen. Noise rock momenti su jakodobri, pomalo podsjeća na Monotract, savelikomsposobnošćugitariste da pojača instrument isvira, dobro bi bilo kad bi saksofonistu imali. Bez svega toga što im hvali u vidu instrumenata su zapravo to oni, a malo podsjećaju i na Zu.
Zlatno vrijeme noise rock-a sa free jazz muzičarima, nije bitno, samo da se snima buka. Kao da čekam ispred vrata Doma Zdravlja. Baš onako ulaz i izlaz da se ispuši cigar dok se čeka na red.
Naslovi: 1.Untitled 23:19
ocjena albuma [1-10]: 8

edo žuđelović // 05/08/2022