Prvi autorski rad nakon 4 godine, ovi matori Englezi iz Yorkshirea su usmjerili na iskorištavanje preostalog vremena života koji više nikome nije garancija za kvalitetnu mirovinu. Naime, kada ne bi znali da su ovo ljudi u 70-im godinama na plećima, vjerojatno bi se po prikazanoj energiji sasvim sukladno pomislilo da je album djelo mlađahnih, barem 20-godišnjaka, a ne dugovječno prisutne ekipe oko
Biff Byforda
koji je 2019. preživio srčani udar.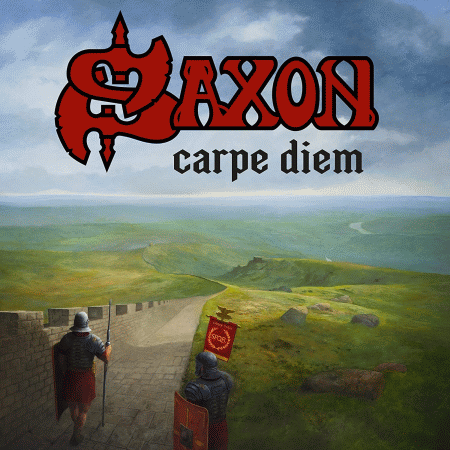 Bendu kao takvom nimalo nije mrsko održavati kreativan kredibilitet premda im je ovo već 24. album u karijeri pri čemu se redovito vole vraćati na neke vlastite vrhunce. Točnije, sam pogled na omot aludira na jedan od njihovih najcjenjenijih "Crusader" iz 1984., a suština ovog je sadržana u naslovu "
Carpe Diem
" ('iskoristi dan'), pozdravnoj poštapalici koju su Rimljani, a i centurioni govorili jedan drugome kada su polazili u borbe i okršaje. Zato je baš i ta naslovna pjesma oivičena filmskim uvodnikom s vojskom koja se priprema za rat s gromoglasnim bubnjevima i snažnim Biffovim krikom koji je i dalje ostao u fantastičnoj vokalnoj kondiciji koja se apsolutno ništa nije razvodnila, istrošila ili oronula poput nekih mu suvremenika što više nemaju niti dah za otpjevati više od jednog stiha u komadu. Hrskava je i jasna istom kao što je bila na dalekom debiju 1979. godine.
Od pjesme do pjesme uočavaju se svi oni njihovi klasični standardi koji su prisutni u beskonačnom nizu metal izvođača na koje su stubokom utjecali, a mnogi čak niti ne povezuju te elemente s njima jer su do njih došli putem druge-treće HM i NWOTBHM generacije. Bome se takvih može naći i na regionalnoj sceni. Elem, Saxon savršeno dobro reprezentira vlastiti trade mark uz poneke nove ideje prožete tu i tamo poput pjesme "
Dambusters
" s kvazi thrash riffom koji je bio prepoznatljiv amblem za skidanje engleskih bendova u 80-im, a i valja tome pridodati "
The pilgrimage
" i "
Lady in gray
", teške balade o tajanstvenoj i nadnaravnoj dami uz pratnju makabrično jezovitih klavijatura.
Ima ovdje svačega ugodnog, klasičnog i standardnog na što su odavno naučili svoje vjerne fanove: od paradiranja prepoznatljive 'jeans & koža' vizualnosti mačo svjetonazora, preko industrijske revolucije "
Age of steam
" sve do posvete žrtvama Covid-19 u vitalnom singlu "
Remember the fallen
" i transcedentalnim putešestvijama svemirskih avantura "
Super nova
". Kako god, nikako se ne može spočitati da se radi o nekom razočarenju. Album ne oskudijeva ni tempovima, ni energijom, a niti tematskim preokupacijama o preostalom razdoblju života koji je pred svima nama. Valja ga iskoristiti na najbolji mogući način. Već od današnjeg dana.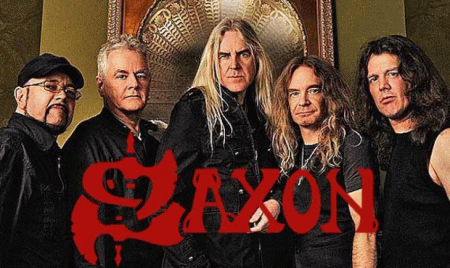 Saxon © 2022
Naslovi: 1.Carpe diem (seize the day), 2.Age of steam, 3.The pilgrimage, 4.Dambusters, 5.Remember the fallen, 6.Super nova, 7.Lady in gray, 8.All for one, 9.Black is the night, 10.Living on the limit
ocjena albuma [1-10]: 8

horvi // 09/02/2022