Tek drugi studijski album beogradskih sludge/ stoner metalaca u gotovo 15 godina dugačkoj karijeri došao je nakon čitavog niza demo, live i EP izdanja gdje su netremice miješali i sudarali kojekakve žanrove uključujući i blues, punk, D-beat, hardcore, noise, članovi su prodefilirali kroz čitavu plejadu postava od Hanga, Bombardera, Infesta, Eyesburna, Feuda, Hitmana…, a pozornicu su dijelili sa Crowbar, Whitehorse, Stonebride, Black Tusk, Seven That Spells, The Stone…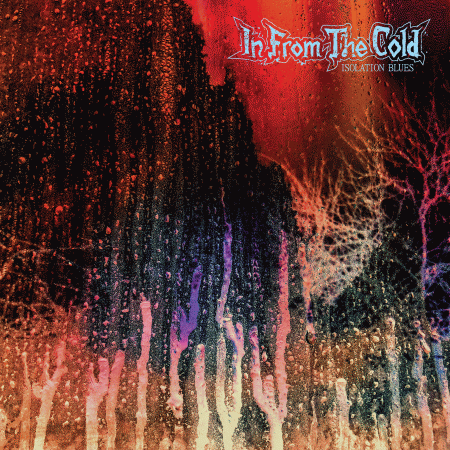 Album su dosta dugo pripremali najavivši ga s dva singla "
Groundhog day
" i "
Too late
" realiziranih upravo na početku ove nesretne Covid-19 pandemije, 15. III 2020., te je prosto nevjerojatna proročanska narav njihove lirike o jebenim pijavicama, odluci da se bude izopćenik koji ne želi imitirati život samo subotom navečer i prekasnom spašavanju stražnjice u teškom bremenu sjebanog života kojeg kroji netko drugi. A naslovna pjesma "
Isolation blues
" se nadopunjuje izolacijom i samotnjaštvom kojem svjedoče prazne pivske flaše, loši filmovi B-kvalitete, ledeno-hladni seks i sasvim opravdano inscenirana mržnja.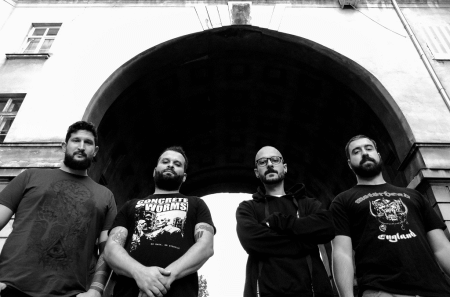 In From The Cold © 2021
Lirike nema mnogo, kratka je i jezgrovito usmjerena na životne frustracije prgavo se busajući s moralno-etičkim predrasudama izvijajući je na put i svjetonazor nezadovoljnog rockera-hardcoreaša, a u principu osim ove tri navedene pjesme, sav preostali dio materijala su remasterirane snimke od prije desetak godina, no to niti najmanje ne osporava njihovu kakvoću. "
From within & with many names
" je najstarija, datira iz 2010. (objavljena na davnoj kompilaciji "Eastern Doomination" u sklopu Doom Metal Fronta, a iz iste sezone je i završna "
The prime
". Najtananija snimka je "
How far is the sun?
" iz beogradskog Fest kluba, 2012. gdje su zvučni parametri na demo razini.
Bijesno-neurotične gitare skupa s krvavo-razjarenim vokalom
Slobodana Đukića
(aka Jimi Triple B), te drugim gitaristom
Mirkom Božovićem
(na ranijim snimcima učestvovao je
Miloš Radić
) sasvim iskreno dočaravaju onaj ne toliko često prisutan segment teških blues riffova u sludge metalu, osobito na ex-Yu sceni prolongirajući stil svojih velikih uzora Eyehategod i spomenutih Crowbar, a i dobrog dijela sukladne, uglavnom američke škole još od kasnih 80-ih godina prošlog stoljeća naovamo. Optimizmu nema mjesta, a kad bi ga se i pronašlo, onda to više ne bi imalo nikakvu draž.
Naslovi: 1.Isolation blues, 2.Groundhog day, 3.Too late, 4.From within & with many names, 5.Firewater ritual, 6.How far is the sun?, 7.The prime
ocjena albuma [1-10]: 7

horvi // 17/10/2021