BRAINSWITCH - Sun Worship Kingdom (Geenger records, 2020)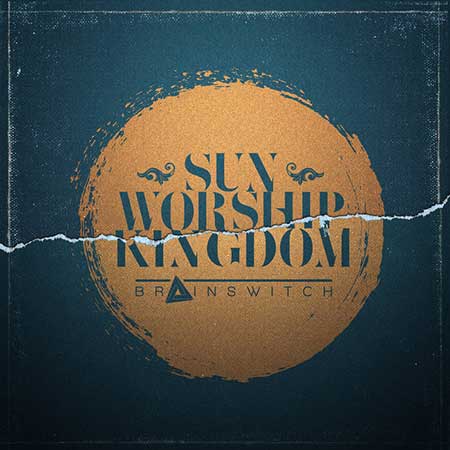 Žestoki mostarci
BRAINSWITCH
nedavno su objavili svoj drugi album i to nakon pet godina čekanja. Kako sami kažu "Sun Worship Kingdom" je "konceptualni album koji opisuje utopijsko iskustvo generacije u distopijskom okruženju" (što god to značilo).
Kako god bilo, ovih deset prilično gnjevnih pjesama u svojih 43 minute trajanja upravo odlično sjeda u današnje vrijeme virusa, potresa i koječega drugoga, jer svaka od ovih pjesama ima neku apokaliptičnu crtu, koja se vrlo lako može spojiti sa sadašnjim vremenom.
Osim petorke koja čini bend, na albumu su kao gosti sudjelovali Mike Armine (Rosetta) vokalom na pjesmi Sometimes Comes The Mother, Sometimes The Wolf, Marija Korunić Miljko vokalom na Breathe The Light, MC Pavarotti dječji zbor na Bow Down To The Sun te Alis Mačkić (The Mist of Avalon / Amy's Ashes) gitarom na From The Sleep, Bow Down To The Sun i Deadrose Ritual.
Iako etiketa "post metal" s kojom su krenuli u osvajanje svijeta, nije baš moje područje, BRAINSWITCH dosta dobro balansiraju između raznih žanrova i podžanrova metala, pa je teško odrediti jednog od njih i reći to je sad to. Jer, taman kad Vam dosadi grunge melodija, uletiti će malo skoro pa triphop elektronike koja će razrijediti žestinu, da bi onda opet došli do nekih žešćih metalnih gitara, a sve to je dobro začinjeno gostima koji daju raznolikost i vokalima.
DEŽURNI KRIVCI - Narobe svet (GBTM, 2019)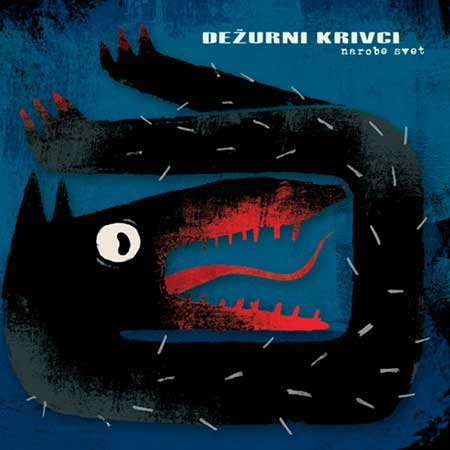 Slovenski veterani
DEŽURNI KRIVCI
za svoj su 23 rođendan sebi i svojoj publici podarili peti studijski album. I to prvi nakon albuma
"Fakti"
objavljenog prije više od šest godina.
Oni sviraju bazični garažni rock, pri čemu ritam sekcija udara, gitara ide upravo tamo gdje treba, a hrapavi vokal Leona Štrakla ponekad seže u Lemmyeve sfere. Iako pričamo tu o garaži, ima tu i panka (Gastarbajter), bluesa (Prazni padamo) i puno puno rokenrola, a sve to je lijepo uredio prema Van austrijanac na privremenom radu u Sloveniji Hannes Jaeckl (Werefox).
Ovo je izdanje za God Bless This Mess dolazi u dvije varijante. Jednoj "rastegnutoj" od 11 pjesama na cdu i digitalijama, a drugoj na vinilu od 8 pjesama.
SHE LOVES PABLO - Death Threats From Future Self (Dostava Zvuka / Dirty Old Label, 2020)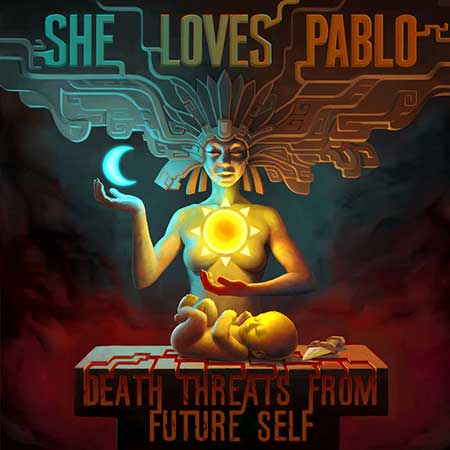 Četvrti album stonera
SHE LOVES PABLO
generalno ne donosi ništa novo u njihovom zvuku. A to je u ovome slučaju jako dobro, s obzirom da je zadnji album
"Try mandarin"
objavljen prije četiri godine (ako zanemarimo prošlogodišnje reizdanje debi albuma
"Mother of All"
), pa smo se već svi zaželjeli tog zvuka.
Na "Death Threats From Future Self" smo tako dobili (opet) žestoke gitare, dosta elektronike (Get to You), odlično višeglasno pjevanje (You were Born to Breathe My Mind), ali i nove članove benda, odnosno odličnu i čvrstu ritam sekciju koja se baš fino uklopila u bend.
Slušajući She Loves Pablo, uvijek žalim za cijelim poketom "House of Pablo", koji je ovu scenu održavao budnom, a čini se da su i oni polako posustali i poraspadali se na sastavne dijelove. Inače, virus je spriječio bend da održi planiranu promociju taman negdje ovih dana, no dali su nam novi datum (23/05), pa se nadam da će do tad već biti moguće ići uživo na koncerte ili ćemo i njih gledati online.
pedja // 23/03/2020