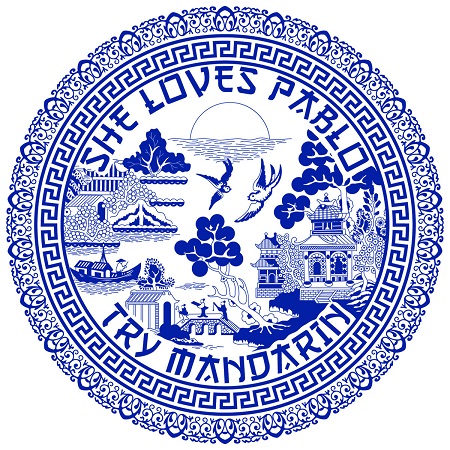 PRESLUŠAJ I SKINI ALBUM OVDJE!
Obično nije teško pogoditi kakvu muziku možete očekivati od benda s korijenima u stoner rocku, ali She Loves Pablo sa svakim novim albumom uspijeva ako ne baš ponovo izmisliti samog sebe, onda barem osvježiti zvuk novom porcijom eklektike. Na "Mother of all" su nam zavaljali mračni i spori stoner rock, a na "Burn and Levitate" učvrstili grungerska uporišta i pomoću groovea upregnuli mašinu u veću brzinu. I taman kad smo pomislili da su došli do točke gdje mogu još jedino reciklirati sami sebe, izbacili su "Try Mandarin" pokazavši nam da još uvijek novim sastojcima i začinima mogu starim specijalitetima Pablove kuće dati novi okus.
Prolog "Havoc" na pijedestal stavlja orgulje i zlokobno nježne vokale pronoseći atmosferu predapokaliptične cabaret predstave, što je posve neočekivani potez od benda koji nas je navikao nemilosrdno šopati gitarama. Od ostalih iznenađenja valja izdvojiti neobično nježnu uspavanku "Ned Low" i neobično bučni intermezzo "Rocket to Your Neverending" koji vrištavim vokalom i kakofoničnim škripanjem gitare odlazi u noise tenziju. Netko bi rekao da se radi o filerima ubačenim zbog manjka ideja za "konkretne" pjesme. Ali ja u ovim numerama vidim svojevrsni eksperiment, jer testiraju do kojih se granica tišine Pablo može ščilati ili koliko bučno može popizditi, a da i dalje ostane Pablo.
Ostale pjesme su naoko klasična Pablova stoner/grunge/groove/rock špranca, ali u novom ruhu s kojim je napravljena jasna razlika između ovog i prethodnog albuma. I dalje u pjesmama imamo dobru staru šemu tečnog dizanja tenzija koje grunu u refrenu, ali neke skladbe znaju iznenaditi neočekivanom promjenom tempa ("High holy holiday"), kakvim poluatonalnim psihodeličnim upadom na gitari ("Try Mandarin" i "Babel in the bubble, Bible on the table") ili bilo kakvim drugim rješenjem za kojim do sada još nisu posegnuli.
Koliko god vam činilo da nije moguće jednu formu ekspresije isfurati bez da ne proguta drugu, Pablinje su na "Try Mandarin" to uspjele: uvrnuti dijelovi su još uvrnutiji, žestoke dionice još žešće, lagane pasaže još laganije, a catchy refreni još pjevniji nego ikad. Sve ove osobine znaju se manifestirati čak i unutar iste skladbe bez bojazni da se sljube s pretencioznošću. Taman kad pomislite da će pjesma otići u neke poremećene stranputice, u glavu vas udari najpjevniji refren ikad. Ili vam vers zvuči toliko zamamno da se pribojavate MTV-jevskog refrena, pa vam u istom podvale neku bolesnoću ili urlikanje.
Pablo je na ovom albumu pokazao umijeće da maksimalizam pažljivo dozira. Unatoč tome što u skladbama ima svega, one su i dalje tečne kao planinski potoci i u nijednom trenutku ne zvuče nabacano i preopterećeno viškom. Instrumentalisti i dalje rade posao na izvrsnoj tehničkoj razini, a Šimek i dalje pjeva s junačkim mudima čak i kad se šeće po laganijim sferama glasovno-emotivne ekspresije. Kada tome pribrojimo produkciju kojoj bi samo najveća audio picajzla mogla naći zamjerku, dobivamo album kojeg bez pardona možemo okarakterizirati kao "svetsko, a naše!".
ocjena albuma [1-10]: 9

ognjen bašić // 10/03/2016