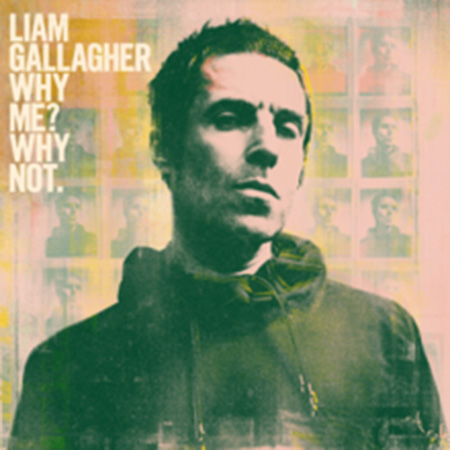 LIAM GALLAGHER - Why ME? Why Not.
Nakon raspuštanja benda, točno prije 10 godina, braća Noel i Liam nisu prestali s međusobnim prepucavanjima, što verbalnim, što preko novih muzičkih projekata. Svaki je od njih dobrano prionuo kako bi ogromno OASIS sljedbeništvo privukao k sebi. Koliko im je to uspjelo, sigurno se neće tako brzo znanstveno dokazati, no kod mene je trenutna situacija neriješena.
Kažem trenutna jer je do nedavno Noel bio u priličnom vodstvu. Svojim je izdanjima s High Flying Birds to i zaslužio. No, posljednji album i ono što trenutno radi, dali su podstreka Liamu da se ubaci i nakon "failova" s Beady Eye albumima, iako su na njegovoj strani ostali Gem Archer i Andy Bell, i približi se starijem bratu.
S prvim solo albumom to mu nije u potpunosti uspjelo, no s ovim albumom se potpuno izjednačio i s obzirom na smjer u kojem je Noel zabrijao, ima veliku šansu preći u vodstvo. Već s prvim singlom Shockwave, bilo je jasno da nas čeka jedan solidan album, no s River je poljuljao malo moja razmišljanja, da bi s laganicom Once, a posebno s One of Us zabetonirao situaciju.
Ona potonja je direktna "posveta" bratu na pravi britanski način, a meni pjesma godine!
Iako album malo "pada" u sredini, deluxe verzijom s tri dodatne pjesme ubacio se među najslušanije albume u 2019.
Ocjena: 9
Diskografija:
Beady Eye - Different Gear, Still Speeding (2011)
Beady Eye - BE (2013)
Liam Gallagher - As You Were (2017)
Liam Gallagher - Why Me? Why Not (2019)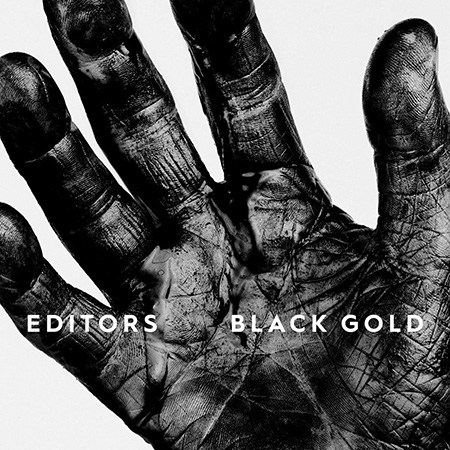 EDITORS - Black Gold
Nakon šest studijskih albuma stigao je i logičan trenutak za best of. Naravno, tu je i par novih pjesama. Ovi su me britanci osvojili svojim
debi albumom
, koji je bio mračan i pomalo nalik bendovima koje sam volio u mladosti. Svakim novim albumom, uvodili su neke novine u zvuk, koje se meni najčešće nisu u potpunosti sviđale, no bilo je i finih bljeskova poput Papillon, Sugar ili Racing Rats.
Sve u svemu EDITORS su i na ovoj kompilaciji pripremili dosta dobru kolekciju hitova, koji ipak ovisno o vremenu kada su objavljivani variraju od odličnih prema slabijima, uz tri nove pjesme, Frankenstein, Black Gold i Upside Down, koje na žalost ipak pripadaju ovom slabijem dijelu njihove diskografije i nikako nisu zaslužile biti dijelom "best of" kompilacije.
Ocjena: 7
Diskografija:
The Back Room (2005)
An End Has a Start (2007)
In This Light and on This Evening (2009)
The Weight of Your Love (2013)
In Dream (2015)
Violence (2018)
Black Gold: Best of (2019)
MARK LANEGAN BAND - Somebody's Knocking
Slično kao i Editors, Mark svojim albumima ili oduševljava ili ostavlja ravnodušnima. U posljednje vrijeme više je bilo ovog drugog, no ovisilo je to i o suradnicima s kojima se okruživao na albumima. Najčešće su albumi koji imaju pokraj njegovog imena još i "BAND" bili okarakterizirani kao bolji, dok su oni na kojima stoji još neko ime uz njega ili samo njegovo ime, bili nešto slabije primljeni.
Mark je
legenda
proizašla iz grunge ere i 20 godina nakon, još je tu itekako prisutan, iako mu zbog mnogih poroka nisu baš proricali dugu budućnost. Nakon raspuštanja matičnih Screaming Trees radio je s mnogim velikanima (Gregg Dulli, Josh Homme, Isobel Campbell, Massive Attack...), ali i nepoznatijim izvođačima kojima je pružio priliku da se istaknu uz njegovo ime. Naravno, u tolikoj aktivnosti ima vremena i za uspone i za padove.
"Somebody' Knocking" su mnogi očekivali s nestrpljenjem, jer je s prvim singlovima Stitch It Up i Night Flight to Kabul, dao nešto prljaviji zvuk nego na prošlim albumima, a tako je nastavljen i na cijelome albumu. Uz dozu darkeraja, malo analogne elektronike, ovaj se album može svrstati u gornju polovicu njegovih.
Ocjena: 8
Diskografija:
ML - The Winding Sheet (1990)
ML - Whiskey for the Holy Ghost (1994)
ML - Scraps at Midnight (1998)
ML - I'll Take Care of You (1999)
ML - Field Songs (2001)
MLB - Bubblegum (2004)
MLB - Blues Funeral (2012)
ML - Imitations (2013)
MLB - Phantom Radio (2014)
MLB - Gargoyle (2017)
MLB - Somebody's Knocking (2019)
pedja // 02/12/2019