LADYTRON su jedan od bendova za koje misliš da im se dogodio hit, pa ne obraćaš pažnju na album. Onda im se dogodi još jedan hit, pa zaključiš da je vrijeme za slušanje albuma. Iako im je ovo već treći studijski album Rykodisc, a prvi za veliku izdavačku kuću, dosad baš nisu imali sreće ni problema s velikom popularnošću. Prvijenac "604" čulo je doslovno par ljudi, dok je "Light & Magic" imao čak i poluhit (Seventeen).
Kroz svih sedam godina postojanja ova čudna bugarsko-hongkonško-liverpulska kombinacija, a sve do ovogodišnjeg prvog singla Sugar, živjela je u nekoj poluilegali. I dok albumska verzija pjesme Sugar zvuči prilično mlako, u nekom remixu previše sliči recentnom zvuku grupe GOLDFRAPP, što ih je vjerojatno i dovelo na radio stanice. Mene su posebno privukli drugim singlom Destroy Everything You Touch, koji me podsjetio na "shoegaze" bendove, a posebno na LUSH.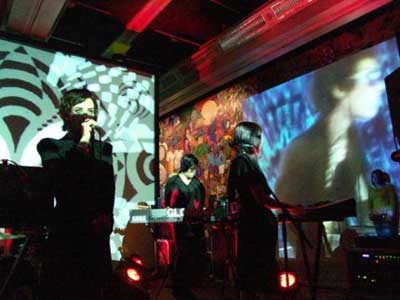 live © www.ladytron.com
Slušajući album od početka do kraja, čuju se utjecaji već spomenutih, no i perjanica shoegaze psihodelije MY BLOODY VALENTINE, pa i SLOWDIVE ili CHAPTERHOUSE. Sve je to upakirano u modernu produkciju s dosta elektronike, tako da album u cjelini zvuči zapanjujuće kompaktno i zanimljivo. Samim tim ubacio se na ovogodišnju "naj" listu i to par minuta prije zaključenja (l)iste.
ocjena albuma [1-10]: 8

pedja // 20/12/2005