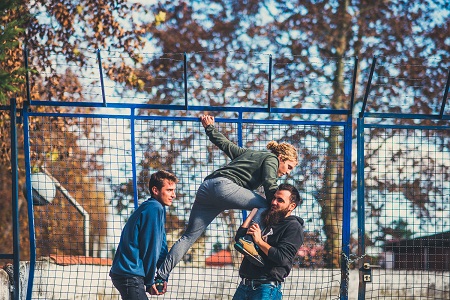 © Doringo
Šavovina je proizvod očeva i njihovih očeva.
Šavovina svira pod utjecajem tvrdog roka, jazza i etno elemenata.
Kao trio nastali su 2016. godine te su od tada odsvirali preko 30 koncerata po Zagrebu i okolici te na HRT-u. Također su sudjelovali u nekim multimedijalnim projektima.
EP je snimljen u Ksetu na posljednjem koncertu njihove zagrebačke turneje kojom su izvršili analizu i okupaciju nesvjesnog a izdan je od strane Hitchtone Music & Promotion-a.
Zvuk EP-a je ruzinav, prozračan i direktan a miksao ga je Doringo u Slamasonik studiju.
Bubanj: Patrik Sečen
Bass/truba/back vokal: Ante Peović
Vokal/gitara: Matija Ćutić
Tekst: Matija Ćutić
Glazba: Šavovina
Aranžman: Šavovina
Promocija EP-a će biti u Močvari 15.11. uz podršku Melite and the Lesbian Monkeys.
WAV & MP3 free download:
https://mega.nz/#F!sD4V1ICK!7PxTgMBV6A7ez6OdyXsEmQ
promo guy // 13/11/2018