Šavovina (Zagreb)
"Bombardiranje Nesvjesnog" kratki je EP sastavljen od snimki koncerta u Vinylu tik pred ljeto 2018. godine. EP predstavlja pristupačniji dio Šavovininog opusa, a pjesme koje se nalaze na njemu dosad nisu izdane ni u kojem obliku. "Bombardiranje Nesvjesnog" producirao je ''Hitchtone music and promotion''.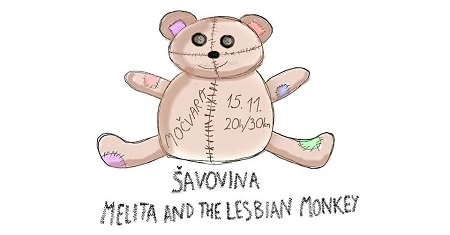 Na EPu se može čuti sirov, a opet moderan zvuk pri čemu lirika odaje razne motive vezane uz ulicu i selo naših prostora. U njihovu izričaju se mogu razaznati utjecaji hip hop/jazz fusiona, slam poezije do tvrdog metala i slavenskog folklora. Šavovina priča priče koje su bitne i priča ih iskrenije od same stvarnosti.
Melita and the Lesbian Monkeys (Zagreb)
Promociju podržava jaskanska dvočlana cirkusna horda Melita and the lesbian monkeys. Melita i njeni majmuni zagrebačkom scenom ruju neprekidno na tjednoj bazi već godinu dana, poznati već po svojim koncertima u "Mikru" na kojima svakog puta iznova nemilosrdno razaraju očekivanja.
Melita and the lesbian Monkeys svira mješavinu turbo syntha i glitch šansona koju, vjerujte na riječ, nitko više neće ponoviti. Njihovi tekstovi se kreću od ljutih kritika društva ("Pogledaj barbi") do apstraktne ljubavne poezije ("Interneta").
promo guy // 14/11/2018